Information technology continues to transform every aspect of business, and technology companies are scrambling to get the lion's share of the market through constant innovation. Microsoft, for example, has created various apps to support small- and medium-sized businesses (SMBs). One of their best solutions is Dynamics 365 Business Central (D365 Business Central).
Thanks to reputable managed service providers like WhiteOwl, the game-changing benefits of D365 Business Central are being felt by SMBs throughout South Florida.For the ones unfamiliar with D365 Business Central, here are the six key functions of this essential app.
Financial Management
D365 Business Central includes all the standard accounting modules -- from company ledgers to customer and vendor maintenance forms -- and lets you manage everything from fixed assets to financial statements more easily. This real-time view of your financial activities allows for precise data analysis and quick reporting so you can refine financial forecasts and make informed financial decisions.
D365 Business Central not only connects multiple departments but also multiple companies. It has multi-engagement management capabilities that make consolidating financial statements less complicated, whether you have wholly owned or partially owned subsidiaries.
Moreover, all cash management and budgeting concerns are viewed from a centralized dashboard. Ultimately, D365 Business Central manages your financials more conveniently while keeping you compliant.
Supply Chain Management
Everything in the supply chain management cycle, including procurement, inventory management, and warehouse management, is covered by D365 Business Central. You never have to worry about a stockout as the app will alert you when it's time to reorder materials and generate a simple workflow approval.
D365 Business Central has nifty functions for filtering vendors, handling payment requests, creating invoices for completed orders, and tracking your inventory, such as item stock, movement, and capacity.
Moreover, D365 Business Central streamlines the entire warehousing process according to your business processes, simplifying pick and put away, cycle counting, and shipment. It also features an automated data capture system that extends functionality to handheld devices.
Customer Relationship Management
D365 Business Central tracks contact information and interactions with your customers and vendors, allowing you to address service requests more efficiently. By tracking leads, your sales team knows where to focus their efforts and better plan sales initiatives -- all while giving your employees the added benefit of daily progress reports. When a CRM system is properly set up and managed, you have every opportunity to improve service and meet customer demands.
For apps that focus even more on customer relationships, you can check out Dynamics 365 for Sales or Customer Service.
Jobs (Project Accounting)
D365 Business Central facilitates better job delegation by letting you track projects and manage your resources, which include workers, equipment, and all inventory related to a particular task. In addition, it supports several billing strategies.
Was the project profitable? If not, where did you go wrong? Did you lose money somewhere along the way? D365 Business Central can answer these questions via its advanced job reporting functionality.
Service Management
With D365 Business Central, you keep an eye on all field service operations -- from processing orders to dispatching resources -- and better organize service contracts. You can also update prices, and bill for the actual services that you render to customers.
Manufacturing
Reducing costs and delivering products on time are possible when you optimize resources and manufacturing capacity while enhancing production schedules using work centers and machine centers.
D365 Business Central supply planning tools that allow your organization to automate production and purchase orders based on inventory levels and demand forecasts. It also generates bills of materials and routings, which can cover multiple locations as well as assemblies and subassemblies.
We want nothing less than to see your business rise above the competition. Knowing that we are part of your success, inspires us. If you want to learn more on how D365 Business Central can help your business, contact us and one of our Consultants will assist you.
There is no beating smart business, and to build a smart business, one must consider tools and techniques that can help the company work smarter, not harder. Dynamics 365 is a power-packed example, which is why many businesses continue to rely on it.
Read our comprehensive blog to learn Everything you need to know about Microsoft Dynamics 365 Business Central and see what it can do for you.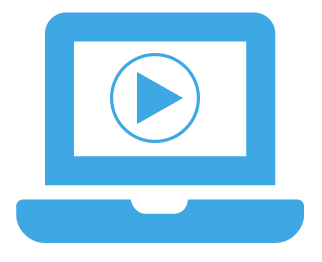 Get a Free Live Business Central Demo Now
With Business Central you can manage forecasts, meet customer demands faster, bring agility and efficiency, and increase your bottom line!