Upgrading or migrating to a new enterprise resource planning (ERP) system goes beyond just picking out software. If you're serious about cost-efficiency and savings, you'll need to choose the right ERP partner for deployment and support.
Never blindly dive into such a long-term commitment. Take the following steps to make sure that your ERP choice is a smart one for your business:
Step 1: Conduct a business process review
Before searching for a compatible ERP partner, assessing your business needs should be top priority. By conducting a business process review, you'll gain good insight into the practical workings of your business's components.
Once you decide to conduct a review, you can begin process mapping, which will ensure that your chosen ERP will work properly for you. As a result, your ERP will work more efficiently and drive greater value because it fits your processes by design, as opposed to having your processes bend to accommodate the software.
Step 2: Define your selection criteria
Now that you've defined exactly how your business works and what kind of ERP will suit your operations, you should define important parameters to help you identify your long list of potential ERP partners.
Consider key criteria such as deployment experience in your industry, levels of support, ease of end-user adoption, analytics capabilities, and the like.
Step 3: Identify possible partners
This should be a long list of possible partners from which you will draw your shortlist. Googling vendors and managed services providers (MSPs) in your city is a good start. Broaden your search at this stage, and don't be afraid to keep adding names as your list grows.
You should also be aware of the distinction between vendors and resellers. Vendors will tend to work with a group of resellers, while resellers are basically software specialists. Resellers may be able to give you more information on whether their ERP is a closer fit to your industry.
Step 4: Shortlist the best candidates
Now that you have both the long list and your selection criteria, you can now whittle the list down to your top five possible partners. It is also a good idea to identify what you'll need most from a prospective partner, based on your business process review. Stick to your selection criteria and give priority to ERP partners that can meet your needs.
Step 5: Use RFIs to learn more about the candidates
At this stage, you can now send a request for information (RFI) or invitation to tender (ITT) letters to your shortlist. This will allow you to gather data that may not be available online, and it will give you a chance to outline your company and its specific ERP needs.
This is also a great opportunity for your potential partners to lay out solutions that you may not have initially considered. Many MSPs bundle several solutions into one service package, and these packages may be a good way for you to enjoy full ERP functionality at very competitive prices.
Step 6: Arrange a discovery meeting
There's only so much information you can glean from a list of services and ERP features. Conducting a discovery meeting is a great way for your organization and prospective ERP partners to have a formal meeting of the minds. Also, this is a good time to assess whether you and your prospective ERP partners share similar organizational values, whether your MSP's account handlers can mesh well with your employees, and the like.
Make the most of these discovery meetings by requesting your MSP targets to demonstrate their products and services. This will allow you to have a glimpse of how their respective ERPs work under real-life scenarios.
Step 8: Measure value functionality and experience versus cost
Reliability and total functionality never come cheap. As the old adage goes, if you pay peanuts, you get monkeys. Pay more importance towards functionality, added value, and partner experience over mere dollars and cents.
An honest and transparent implementation partner will tell you how it really is and won't make any empty promises. Also, if a deal sounds too good to be true, it probably is. Be realistic and don't be afraid to ask the tough questions. MSPs that truly care about the level of service they provide will have no problem answering difficult questions.
Step 9: Check references and performance history
Just before you finally choose a partner, delve into the performance history of your top picks. You can even contact some of their current and former clients to get a full picture of how that MSP is as a partner. Take the time to compare their clients' feedback against their pitch to you. If everything adds up, then you're good to go.
WhiteOwl
WhiteOwl provides full cloud-based ERP services — from developing an implementation strategy, functionality design, deployment and maintenance to training. By partnering with WhiteOwl's ERP experts, you'll feel confident and comfortable with your new ERP system. We won't just install your ERP — we'll be with you every step of the way.
WhiteOwl is the trusted business solutions consultants and manages services provider for South Florida businesses of ALL sizes. We have been providing business solutions for SMBs and Fortune 500 companies for over two decades. Let us know what we can do for you — contact us today.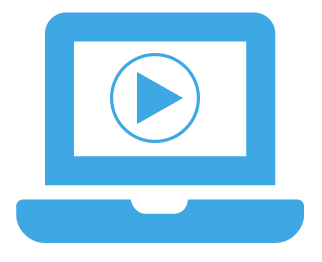 Get a Free Live Business Central Demo Now
With Business Central you can manage forecasts, meet customer demands faster, bring agility and efficiency, and increase your bottom line!