Dynamics 365 Business Central (BC) on its own is a powerful enterprise resource planning (ERP) software, but you can further augment BC's core capabilities with apps — some apps are even free.
These apps can be found in Microsoft AppSource, a proprietary app store where third-party developers can showcase their apps for a variety of integrations. AppSource is home to a substantial list of Dynamics 365 Business Central capable apps.
Here are a few apps you should consider:
ChargeLogic Payments
ChargeLogic Payments is a PCI-validated credit card processing app that can be used to accept payments for phone and mail orders, retail, eCommerce, and mobile. This is a payment solution that automatically inputs sales, inventory, and product data into Dynamics 365 BC.
This app accepts all payment types including credit and debit cards, electronic bank transfers, checks, and chip or PIN/EMV cards. It is PCI-validated for security and makes use of a sophisticated data protection feature called turnkey transparent rate structuring, with no limits on the number of users. Most importantly, it reconciles actual bank data with BC, so that you don't need to manually verify bank transfers and the like.
Sales and Inventory Forecast
Sales and Inventory Forecast helps enterprises use reliable forecasting to ensure that inventory levels are always at ideal levels. It uses Cortana Intelligence to predict future demand using historical data so that you can accurately plan your procurement. This helps you avoid revenue losses, optimize shipping costs, discover trends, and boost your business reputation.
Advanced Inventory Count
Advanced Inventory Count is an advanced inventory management solution that simplifies inventory counting, comprehensive data entry, reconciliation, posting, and data analysis. The app lets users easily perform cycle counts, post lot or serial number discrepancies, predefine count sheets, create formal recounts, retain historical data, support location configurations, account for consumed and unconsumed Work In Progress inventories, and more.
Primo Payday
Primo Payday is a comprehensive payroll solution that fully integrates with Dynamics 365 Business Central. The app allows for automated state and federal tax table updates, automated posting to the general ledger, batch payroll processing, direct deposits, reports generation, labor and jobs costing, employee benefits tracking, and employee qualifications tracking.
Multi-Company Inventory
Multi-Company Inventory is an inventory management app that allows users to access overviews of quantities of inventory items in different companies across a Dynamics 365 BC database. With this app, users can check inventories across companies, assist in replenishment, transfer inventories from one company to another, and locate certain items for customers.
Item Code Generator
Item Code Generator lets users keep track of inventory items from lists, invoices, and order forms. It allows businesses to generate logically determined item codes that contain product descriptions and other details. The app can also be used to automatically generate a uniform item master for each inventory period, as well as assign dependency attributes (e.g., item A needs item B to become operational), helping streamline inventory and supply chain management.
There are even more useful apps in Microsoft AppSource that you can integrate with BC to address a variety of needs. There are even region-specific apps such as payroll and tax calculators for Miami businesses that deal with out-of-state or international partners.
Empower your business with Microsoft's Dynamics 365 business solutions from WhiteOwl. Make your investments work harder and smarter for you. Contact us to learn more.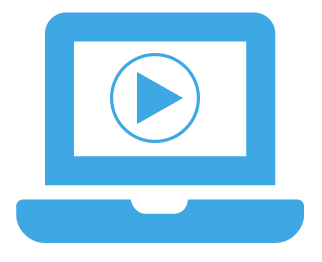 Get a Free Live Business Central Demo Now
With Business Central you can manage forecasts, meet customer demands faster, bring agility and efficiency, and increase your bottom line!