Supply chain management (SCM) is the management of the flow of goods and services. It can be a nightmare, especially whenever all the moving parts are in full swing at once, and the problem can be exacerbated if the systems in use are outdated and don't automate enough. Businesses can benefit greatly from automation, as it will help decrease, errors and not to mention save time and money.
Related article: Benefits of a Modern ERP System for the Manufacturing Industry
Microsoft Dynamics 365 Business Central is a powerful and robust option for those who seek supply chain automation solutions. This solution can help synchronize logistics, facilitate coordination of order-to-cash (OTC/O2C, a set of business processes that involve receiving and fulfilling customer requests for goods or services) processes, provide visibility and control across sites and warehouses, enable the business to engage in automated procure-to-pay processes, and seamlessly connect sales and purchasing with logistics, production, and warehouse management.
This all-in-one solution aims to provide a 360-degree view of your supply chain, not to mention opportunities for optimization and automation. Here are some features you should look for:
Warehouse app
Dynamics 365 Business Central has a warehouse app for its Finance and Operations suite, which enables users to easily forward requests and purchases to warehouse workers from any Android and Windows handheld device.
The app has a built-in barcode scanning device and a customizable unit converter that allow users to have full control over any part of the inventory process. Scanning helps eliminate input errors and makes for a more organized workspace; and with the on-screen converter, users can always see at a glance how many units (be it in bottle counts, etc.) are contained in each pallet (for physical warehousing purposes).
Related article: What manufacturers want in an ERP system
Put-away
The Inbound Put-Away feature determines the best storage location based on flexible rules that consider item quantity, quality assurance requirements, and other customizable parameters. With this feature, users no longer need to manually scan through endless shelf records, as the system recognizes available space and storage conditions in real time.
The put-away feature also records storage data into Dynamics 365 Business Central system in real time, so that sales, marketing, and warehousing are always in sync. Dynamics 365 Business Central has a provision for on-hand records, which show items in an organized manner, with corresponding site location, warehouse location, inventory status, pallet license plate, physical inventories available, and physical inventories that have reserved statuses clearly indicated.
Wave grouping
You can create work templates or staging steps — called Waves — for your outbound inventory (by clicking Warehouse > Actions), which you can control via user-directed or system-directed picking options. Waves are sets of actions that occur simultaneously; users can set specific actions within the waves to optimize workflows. For instance, different product orders from the same vendor can be assigned to the same wave, as well as the inbound delivery and subsequent outbound delivery of goods that will be carried by the same delivery vehicle. These prompts can be easily accomplished via the app, and are assisted further by a barcode scanning option, which makes for fewer errors and faster processing.
Related article: What can manufacturing firms expect from Business Central?
The automated wave grouping solution will even figure out the best staging location and dock scheduling on its own. It also coordinates with the assigned driver and provides customer information for a fully optimized outbound experience.
WhiteOwl provides FREE consultation for its prospective clients. Call today to learn more about what Dynamics 365 can do for your business.
There is no beating smart business, and to build a smart business, one must consider tools and techniques that can help the company work smarter, not harder. Dynamics 365 is a power-packed example, which is why many businesses continue to rely on it.
Read our comprehensive blog to learn Everything you need to know about Microsoft Dynamics 365 Business Central and see what it can do for you.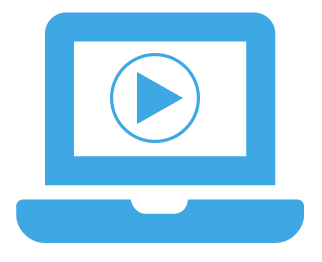 Get a Free Live Business Central Demo Now
With Business Central you can manage forecasts, meet customer demands faster, bring agility and efficiency, and increase your bottom line!