For the past few years, Microsoft Dynamics 365 BUSINESS CENTRAL has become one of the most competitive ERPs; connecting every aspect of a growing small to mid-size business in one platform – Finance, Accounting, Operations, Sales and Inventory. Its easy integration with the Microsoft Office Suite provides added benefits from accessing live data directly from Microsoft Excel and customizing outgoing documents in Microsoft Word to sending invoices and communications from the BUSINESS CENTRAL platform through Outlook.
For this blog, focus will be on Dynamics 365 Business Central's use of allocation rules - which sets it apart from the competition and even from its predecessor Microsoft's Dynamics Great Plains (GP), a predominantly on-premise solution.
FINANCE APPLICATIONS
BUSINESS CENTRAL allows businesses to use allocation rules to distribute a general journal entry among intercompany profit centers, divisions, locations, subsidiaries, and more, by quantity, percentage, or amount. Each new entry is batch processed to allocate it among the selected entities.
Allocated costs tend to be those costs not directly traceable to a specific object or action but rather assigned to business activities based on rules. With 365 Business Central, allocation rules allow a single transaction to automatically be posted to multiple cost centers, products, departments or corporate entities.
Automating the process eliminates manual entries and the potential for error. Overhead expenses can be distributed more accurately through individual batch lists with different allocations. Modification of an existing batch in response to operational changes or creating a new batch with different allocations is quickly and accurately implemented.
Being able to assign costs accurately gives a business enormous insight into the financial management and profitability of divisions and product groups and provides a tool for focused growth. Insurance, property taxes, cleaning expenses, and utilities are just a few of the costs suited to allocation rules, which might be based on the number of employees, percent of area, a budgeted amount, or other allocation approach.
RESOURCE ALLOCATION
Allocation rules don't stop with just financial entries. Because BUSINESS CENTRAL incorporates service, manufacturing, human resources and operations, resource allocation can assure that the right person, with the right skills is assigned to jobs; facilities and equipment is available when and where needed and the state of the resources.
Allocation rules schedule customer service resources based on skills or training, and availability, or whether they are in the same service zone as the customer. They also allow the business to track whether projects are being completed on a timely basis. Warnings can be set if an unqualified resource is scheduled or not in the customer zone. Microsoft Dynamics 365 BUSINESS CENTRAL truly can transform your business strategy.
Sometimes a challenging aspect of using Dynamics 365 BUSINESS CENTRAL is taking full advantage of the cloud-based, all-in-one ERP management solution. That's where White Owl comes in. The team at WhiteOwl will help you strategically implement, customize, and configure BUSINESS CENTRAL for your specific business needs.
WhiteOwl has been a Microsoft Gold Partner since 1996 and has established expertise in Microsoft Dynamics 365 BUSINESS CENTRAL. WhiteOwl helps to capture the value of cloud-based Enterprise Resource Planning and optimizes your investment in BUSINESS CENTRAL. Part of our approach is to focus on the broader, long-term implications of technologies and how ERP best fits within your organization.
Schedule a LIVE BUSINESS CENTRAL Demo today!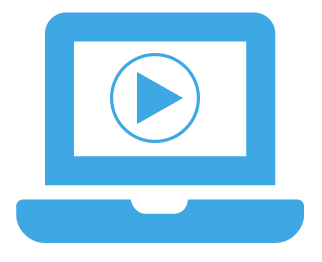 Get a Free Live Business Central Demo Now
With Business Central you can manage forecasts, meet customer demands faster, bring agility and efficiency, and increase your bottom line!