There aren't many industries as massive and competitive as the manufacturing industry. In fact, durable and non-durable manufacturing rank fifth and eighth, respectively, among the biggest industries in the United States, according to World Atlas.
With such complex operations, manufacturing companies continually work on their efficiency and look for ways to gain a competitive edge. The goal is to have an integrated solution that optimizes operations and increases profits, which is precisely what Enterprise Resource Planning (ERP) does.
ERP consolidates your finance, HR, and project management databases to streamline operations and make it easier to serve both internal and external customers. It can be configured according to your business's unique and ever-changing needs, which is why modern manufacturing companies need a robust ERP system.
Promotes a Collaborative Environment
Robust ERP solutions like Microsoft Dynamics GP streamline business processes so that all your company data can be accessed through a single, centralized database. So if your design or engineering department are monitoring production and recognizes the need for additional raw materials, they can update purchasing and finance immediately.
Apart from internal employees, ERP systems also enable manufacturing companies to share production-related information with external stakeholders like suppliers and distributors. This kind of collaborative environment increases the efficiency of the day to day operations and customer relationship.
Ensures Better Decision Making
Access to accurate, real-time data provides in-depth insights for every department so they can make reliable and strategic decisions. Such is the case when responding to immediate concerns like last-minute order changes.
ERP also allows your entire organization to better strategize and adapt to changing market demands. When you have direct access to performance metrics like sales margins and pricing structures, you'll be able to adjust on material costs or respond to changes in customer requirements.
And since the changes in manufacturing sector can happen at a moment's notice, it's important that you are able to respond quickly. If your organization is well prepared, you can overcome challenges and capitalize on opportunities without the communication breakdowns that can plague companies lacking a fully integrated ERP to keep every department on the same page. Global Manufacturing reports that a key factor for the industry's growth this year is businesses' adaptability to unpredictable changes.
Helps Reduce Costs
Generally, the more time it takes to complete a process, the costlier it will be. Such is the case if your company's business processes aren't streamlined and automated. But with a centralized database that all departments have access to, your organization can greatly reduce administrative and operating costs all while increase efficiency.
And because ERP systems enhance worker productivity, you can minimize disruptions and delays, as well as overtime and other labor-related expenses. Furthermore, your ability to better track inventory, coupled with more accurate production planning, results in lower warehousing expenses and cuts down on excess parts in stock.
Ensures Customer Satisfaction
Enhanced inventory control, precise production planning, improved communication among departments, increased worker productivity, and better coordination of distribution channels — all these contribute to the on-time delivery of products, which is crucial in keeping loyal customers and earning new ones.
Propel your manufacturing business to new heights by utilizing a modern ERP system. ERP is being used by thousands of companies in their daily operations. To learn how it can work for yours, contact us today. Our experienced team is ready to answer any question you may have.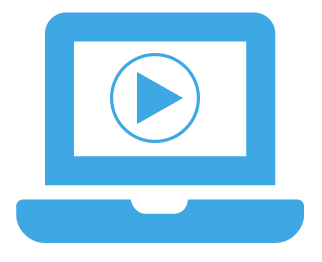 Get a Free Live Business Central Demo Now
With Business Central you can manage forecasts, meet customer demands faster, bring agility and efficiency, and increase your bottom line!