Inventory management isn't something many professionals look forward to doing; it has a reputation for being tedious work that has no room for error. This is why it is always helpful to consider best practices. Having key points to go by will surely help make inventory management a key element to business success.
Here are some inventory management best practices you should apply:
Properly define categories
This should be your foundational concept, especially if you intend to maximize the capabilities of your inventory management software. Thoroughly predefining categories will help make integration of automated processes and machine learning (ML) easier, and it'll surely save you from headaches down the road if you expand your inventory lists.
It pays to have both broad and narrow categories. Use as many tags as needed, especially for recurring assets. Setting categories per department, value, or other metrics will also help future inventory searches.
Automate what you can
Without automation, inventory management is a headache. This holds true more than ever as modern machines are more complex. Powerful inventory management systems streamline inventory management processes, simplify documentation, and maintain accuracy that manual inventory management can never achieve.
With an automated enterprise resource planning (ERP) system, you can also integrate automatic identification and data capture (AIDC) asset tracking processes that reduce both the likelihood of errors and the number of man-hours needed to manage inventories, saving your business money.
Simplify the replenishment process
Replenishment starts with the reordering process, and this can be quite complicated especially if you deal with more than a handful of suppliers. Keep multiple reconciled records of your current inventory levels to help you maintain an accurate day-to-day picture of your inventory levels. Make sure you also stick to a regular ordering schedule (monthly or quarterly, depending on your inventory depletion cycles) to help you and your suppliers avoid unforeseen events that may delay deliveries.
Also, maximize the capabilities of your ERP system. Streamline ordering by storing vendor information and regularly updating it. This way, your system can do the counting for you and alert you should you need to order ahead of schedule.
Maintain optimal stock levels
The definition of "optimal stock levels" varies from industry to industry, but generally speaking, it shouldn't be too little nor should it be too much. Remember that having too little inventory will lead to missed sales opportunities, while holding too much puts your business at risk for theft, damage, employee error, and accidents.
You can use your ERP system to keep track of possible duplicate identification numbers using two-part asset labels for accurate recordkeeping and simple reordering. Furthermore, taking advantage of these technologies will help you keep an eye on your products as well as help in gathering valuable sales data that can guide your future company decisions.
Business intelligence is the new norm no matter what size the enterprise. For powerful and affordable solutions, go WhiteOwl. We'll make sure your ERP system is properly integrated into your business. Contact us to learn more.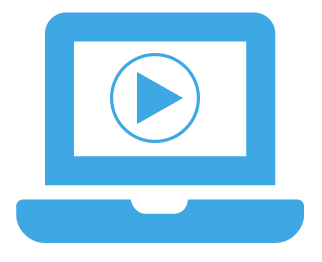 Get a Free Live Business Central Demo Now
With Business Central you can manage forecasts, meet customer demands faster, bring agility and efficiency, and increase your bottom line!