People nowadays are perpetually connected to the things that fuel their lives: work, family, passion, and play. And the world of business is no different. As a result, we're constantly finding new ways to stay connected another in the most seamless and painless manner possible.
Business Central was developed with that in mind, placing total business control literally in the palm of your hands, through your mobile device.
What is it?
Microsoft Dynamics 365 Business Central is a unified business management solution that helps you navigate interconnected business processes such as financials, sales, service, and operations to optimize your work processes and customer interactions, all while providing useful data so you can make better executive decisions.
It combines multiple systems into a single, connected application that manages all your business processes. It also allows you to automate tasks and workflows and to access files via Microsoft Office tools such as Outlook and Excel. It also augments your mobile communication needs such as voice, video, and email.
Business Central promises flexibility. It is designed to enable you to start quickly, grow at your own pace, and adapt in real time all from any device connected to the internet.
What can it do?
Progress tracking
The app provides you with tooltips that churn out information via interactive charts, giving you a quick view of where your business is in meeting its goals. It can be configured to dissect data depending on how your company needs it — some common filters are charting of revenues per month, opportunities by account, opportunities by pipeline phase, and the like.
You can also configure your dashboards to provide quick data, such as sales insights, sales overviews, etc. The app paints you a picture of how well your business is doing for the period, so you can conveniently assess which aspects of your business are working efficiently and whether your resources are being maximized.
Data management
The system records your business's transactions, from internal ones such as budget allocations to external ones such as supply chain and sales. Business Central even organizes the information into several MyApps pages, depending on how you configure it. This way, you can deal with operations, customers, sales, and marketing collaterals in an organized manner.
Business Central also collates client accounts, supply chain relationships, contacts, and other pertinent records such as delivery schedules, remittances, and budgets. You can also export your business's data to Excel should you need to submit reports to investors, owners, higher-ups, or regulatory agencies.
Perhaps the most powerful data management tools in the Business Central package are the business process flow and task flow tools, both crucial to maintaining an organized business. The business process flow provides a clear step-by-step process for building customer relations, while the task flow tool sets up a format for completing common sets of tasks.
Multi-channel communications
This feature is what makes Business Central a truly unified service, as it saves users the hassle of shifting between apps just to connect with a customer or a supplier. The mobile app allows users to make calls or send emails directly from the app, and in the Dynamics 365 for tablets version, tapping the phone button automatically starts a Skype call.
Want to elevate your SMB's performance without having to expend too much resources? Dynamics365 Business Central is the tool for you. Contact us today for more information.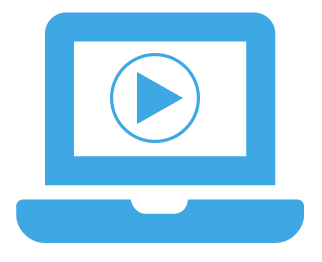 Get a Free Live Business Central Demo Now
With Business Central you can manage forecasts, meet customer demands faster, bring agility and efficiency, and increase your bottom line!