In a business setting, customers are the life force of any company. Their decision to opt out of a product or service will determine a business longevity.
It's important to see every transaction through the customer's perspective. This way, you'll discover what drives them to make a purchase and what holds them back. It will be easier for you to develop a lasting relationship and witness its revenue-generating effects.
Microsoft Dynamics 365 Business Central makes this possible by providing a variety of customer relationship management (CRM) capabilities so you can better manage your customers.
You'll have an extensive customer database
Get all the benefits of having a central storage that includes customer details. Data isn't restricted to up-to-date contact details and basic personal information, it also includes buying habits, opinions, and preferences. All are available at your fingertips, regardless of the device you're using.
You'll also be able to group customers according to their physical location or industry , reducing the time spent on searching and associating clients. And with an account manager overseeing their movements, you can focus on each customer's needs.
You'll serve each customer better
Analyze all customer activity so you can best serve their needs. When you have information on their key behaviors — from purchase decisions to social media posts — you'll see what they value as customers and use this information to create better products and services.
With access to their sales history, you'll know the best time to reach out to them and offer deals and incentives. Assessing your customer database also helps you determine your most profitable customers, so you can form strategies to nurture key relationships and attract seemingly less profitable ones.
You'll attract and retain customers
Apart from dealing with existing customers, Business Central also enables you to acquire new ones. It starts with identifying potential customers matching your existing profiles and keeping their details in the system. Sales representatives will then follow up on these leads and convert them into actual customers.
Keep in mind that satisfied customers will remain loyal to your business. Sending out a simple "thank you" after a purchase shows how much you value them. You can opt for something like a survey to solicit feedback and keep an interaction going. Should there be any complaints, you can address them on the go before things get worse.
Equally, you can recognize trends to help increase sales. In food delivery, for instance, a particular segment is willing to pay extra for a gluten-free cake. You can add it to your menu so this particular group of customers won't look somewhere else. That's the power of business analytics that can be provided to you by a reputable company like WhiteOwl.
You'll manage quotes, orders, and invoices more efficiently
Business Central lets you view and update quotes in real time and list sales orders associated with a specific quote. Once the product or service is delivered, you can generate an invoice in seconds. The platform also allows you to keep track of sales activities, opportunity pipelines, and booked revenues, which means you never have to worry about dealing with miscalculated costs, tracking every dollar of revenue, and other related issues.
Everything is organized within your CRM. You can keep track of the number of quotes sent along with revisions, and which ones have been converted to orders. You'll also have an idea on which customers have the best win/loss ratio and discover which ones ask for a quote but need an extra push to make a purchase.
Strengthen your customer management efforts with Business Central. If you want to learn more on how it works for your business, please get in touch with us.
There is no beating smart business, and to build a smart business, one must consider tools and techniques that can help the company work smarter, not harder. Dynamics 365 is a power-packed example, which is why many businesses continue to rely on it.
Read our comprehensive blog to learn Everything you need to know about Microsoft Dynamics 365 Business Central and see what it can do for you.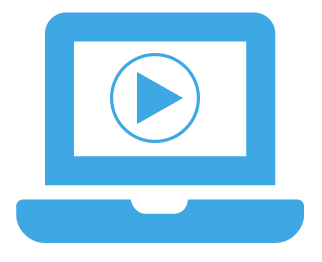 Get a Free Live Business Central Demo Now
With Business Central you can manage forecasts, meet customer demands faster, bring agility and efficiency, and increase your bottom line!