Unlike a retro vehicle or fine wine, old accounting systems don't get better with age. In fact, they can hinder growth due to factors like lack of flexibility, incompatibility with modern systems, and vulnerability to cyberattacks. If your business continues to run on outdated technologies, you can prepare to get shoved out of the competition.
Instead, you can go the smarter, more cost-effective route of implementing a modern enterprise resource planning (ERP) solution like Microsoft Dynamics 365 Business Central. As an all-in-one business management solution, Business Central is easy to deploy and use no matter your industry. It is perfect for small- and medium-sized businesses (SMBs) looking to gather and use significant financial and operational information to help them succeed. But how is Business Central able to analyze data efficiently?
Reporting done right
Reporting is essential to most business functions because it facilitates data analysis. Consider it a foundation for growth, one that allows you to focus on your strategic plans. It would be inefficient to spend so much time and resources maintaining IT when you can use a robust ERP like Business Central and partner with the right vendor to oversee it.
Business Central has all the reporting functionality required to meet the needs of every SMB. It offers out-of-the-box reporting features, such as Account Schedules, Power BI, and Microsoft Excel report templates, all of which provide access to pertinent information so you can better chart financial performance.
You can create and monitor dashboards to gain insights into your company's financial situation at any given time. With Power BI, for example, you don't need advanced reporting tools like SSRS Reports since it allows you to make ad hoc reports and queries into the accounting system.
Ultimately, your organization will be able to see how well the business is performing and identify any areas of improvement. Such real-time insights enable you to make actionable decisions that will increase your bottom line.
Collaboration made easy
Cloud migration opens a world of opportunities in terms of collaboration. With Business Central, employees can share and evaluate information at any point and from anywhere using any device. This is particularly helpful when you have to dive deep into important numbers. You'll be able to consolidate reports in minutes and obtain visibility across all departments and even analyze underlying data behind the figures.
Onboarding issues are out of the question as Business Central integrates with existing Office 365 apps. That means your employees won't have to learn new technologies, and they can get up to speed once the app is deployed. When your finance and accounting departments are on the same page as the purchasing, supply chain, and other teams, redundancy and confusion will have no place in your business.
Moreover, it will be easier to manage inventory with automatic calculations of reorder points and stock levels. You'll avoid unnecessary purchases with approval workflows and be able to identify changes to supply chain needs.
Scalability made possible
Managing your financials may be less complicated now that you have a few employees or serve only a small town. But when your business begins to expand and get bombarded with big data, your basic accounting software may no longer suffice. With Business Central, you can leverage superior data analysis from your formative years until you become globally competitive.
Get a customizable ERP platform that caters to your unique business requirements for faster, simpler, and more efficient data analysis. If you want to learn more about our solution, please don't hesitate to get in touch with us.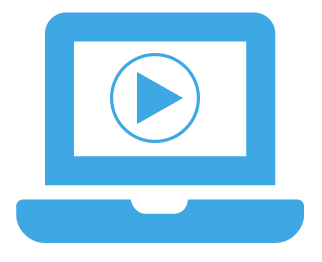 Get a Free Live Business Central Demo Now
With Business Central you can manage forecasts, meet customer demands faster, bring agility and efficiency, and increase your bottom line!