For many small- to medium-sized businesses (SMBs), every dollar counts. Operations teams need planning and management systems to optimize processes, but these systems shouldn't be cost-prohibitive either. With every dollar on the line, it is important to understand how Business Central enterprise resource planning (ERP) costs measure up against competitor prices.
Below is a pricing comparison of Microsoft Dynamics 365 Business Central and its most popular competitors:
Microsoft Dynamics 365 Business Central
There are only three prices you'll need to remember for Business Central:
Business Central Essentials – $70 per user per month
Business Central Premium/Manufacturing – $100 per user per month
Business Central Team Members – $8 per user per month

*No other fees besides implementation fees
That's it. Done. Simple and Straightforward!
With Business Central, you don't need to figure out what specific features you want to pay for, and you don't need to make that 12-month commitment. Subscriptions are on a monthly rollover basis, so you can subscribe and unsubscribe anytime. Moreover, you get two simple tiers of use — both of which are the most powerful ERP solutions in their class. No hidden fees, no unexpected surprises — just straight forward ERP cloud solution.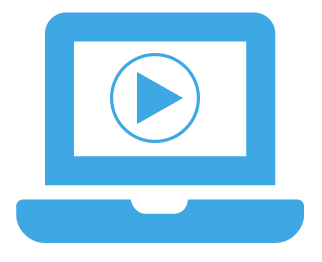 Get a Free Live Business Central Demo Now
With Business Central you can manage forecasts, meet customer demands faster, bring agility and efficiency, and increase your bottom line!
SAP Business One
SAP Business One has three general price sets:
Business One one-time purchase – lets users own the Business One license (one user) in perpetuity, although annual maintenance for bug fixes and patch releases and updates are regularly made available for an additional fee.

Professional: $3,213
Limited: $1,666
Starter: $1,357 (for up to five users)

Business One via subscription – prepaid annually for a one-year subscription commitment, and includes annual maintenance in the price. Most subscriptions are purchased in conjunction with cloud hosting, which incurs additional charges.

Professional: $1,128 per user per year
Limited: $648 per user per year
Starter: $468 per user per year (for up to five users)
Sage Intacct
Intacct has an extremely complicated pricing module, but most significantly, license prices are extremely restricted from public access. This means you need to first send out enough information about your specific needs to Sage or its third-party vendors before you get a quote — and you'll only get a quote specific to your stated needs. Pricing therefore is unclear, as well as the specific terms and conditions you'll need to abide by to keep using Intacct.
Intacct has a base application price of $425 per month and $210 per user license per month. Contracts are year-long each and are renewed annually. This means that a one-year bare minimum subscription to the product will cost the company $7,620 for ONE USER. Implementation and training costs are EXCLUSIVE. Extra industry-specific modules come at additional cost.
Sage deploys Intacct as holistically as possible, so subscribing companies will receive three cost sets: licensing costs, implementation costs, and training costs. The application itself and all the fix-ins and add-ons (e.g., extra data capacity, extra modules, multi-entity capabilities, non-profit formatting, for-profit formatting, etc.) fall under licensing cost.
WhiteOwl is your best choice for Dynamics 365 Business Central integration and consultation. We'll help you implement business automation, integrate ERP cloud solutions, and guide you from beginning to the end of the process. Contact us today to learn more.