Replacing existing processes with something as transformative as Microsoft Dynamics 365 Business Central may seem daunting at first, but a closer look will reveal a world of benefits for small- and medium-sized businesses.
Successful businesses have the ability to evaluate future consumer's needs, and Dynamics 365 Business Central helps them do it. This full-featured, all-in-one business platform gives you an end-to-end view of your business, connecting your accounting, sales, and operations so you can make strategic decisions, roll out smarter processes, and deliver more value to customers.
Combining ERP and CRM capabilities, Dynamics 365 Business Central allows you to tailor, extend, and build applications as you see fit for your specific needs. It makes business management easier, no matter the industry or size of your organization.
Improved workforce productivity
Dynamics 365 Business Central integrates with existing Office 365 applications like Word and Excel, making for a familiar user experience. This allows your employees to stay on top of their tasks without having to learn any new, complex technologies.
And since it's based in the cloud, Dynamics 365 Business Central helps your staff stay connected so collaboration is easy no matter their location or device. This is important in keeping your accounting and purchasing departments on the same page to avoid unnecessary expenditures and quickly identify changes to labor and supply chain requirements.
Enhanced customer experience
To effectively connect with customers, you should think like one. Dynamics 365 Business Central supports this mindset by giving you a clear view of all customer interactions.
With this big-picture view of how customers behave, you can address inquiries quickly, manage service requests more efficiently, process payments faster, and improve the quality of your deliverables. Business Central can also provide recommendations on the best upsell, cross-sell, and renewal opportunities, with powerful reporting tools and custom dashboards so you can provide relevant business insights to your customers.
Fully optimized operations
Automation is a core business strategy, and Dynamics 365 Business Central helps modernize your manufacturing and warehousing operations. You'll get a comprehensive view of your inventory so you can track the movement of all items — no more neglected goods-in-process, miscalculated manufacturing resources, or excessive inventory.
With everything connected, you can develop, manufacture, and deliver the best possible products in larger quantities, and use sales forecasts and real-time inventory counts to ensure you meet all your deadlines. A recent study shows that 80% of manufacturers believe that enhanced factory connectivity will help them achieve increased output levels.
Expertly manage your financials
Dynamic 365 Business Central also makes it easy to streamline accounts payables and receivables, reconcile accounts, and file accurate reports on time. This means your staff accountants and bookkeepers no longer have to waste time solving internal issues, such as finding missing data and rectifying invoice errors.
With Dynamics 365 Business Central, you do things right the first time. All the refined financial forecasts and customized reports afford you accurate, real-time insights on the financial situation of your business. This way, you make smart financial decisions.
Keep pace with the changing business environments in and around South Florida by using Microsoft Dynamics 365 Business Central. Contact us today so we can discuss how it can work to your full advantage.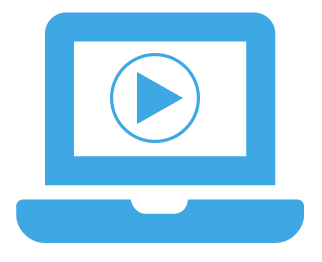 Get a Free Live Business Central Demo Now
With Business Central you can manage forecasts, meet customer demands faster, bring agility and efficiency, and increase your bottom line!