Technology is changing at a rapid pace. Companies are doing everything possible pulling out all the stops to stay ahead of the competition, which is why many have upgraded to a more functional, scalable ERP system.
But before you make that vital decision, it's a great idea to step back and assess your current system's performance. Is it giving you a hard time making financial projections? Does it let you access data on the go? How is it keeping pace with your growth? Here are tell-tale signs you need to invest in an ERP system upgrade:
You still rely on multiple systems
Many manufacturing companies run multiple disjointed systems, which can lead to duplicate data entry, software incompatibilities, data corruption, and other procedural issues. But the truth is, most firms only need one robust ERP solution to maximize productivity and profitability because it gives them the capacity to streamline all aspects of their business, including sales, accounting, and customer service.
Now let's say a company merger or acquisition left you with different versions of business software. This means you have to look at more than one place to get the information you need. You can avoid this issue if you upgrade to a new ERP solution and put all your data in a central location that can be accessed by anyone who has permission.
Your employees complain about workflow inefficiencies
If employees spot inefficiencies in your processes, take heed. These inefficiencies can cause all sorts of problems, including reduced productivity, increased errors, and excessive costs. A perfect example is when your accounting has gotten more complicated, and your staff has to reconcile data manually or re-enter them into different systems.
A cutting-edge ERP system allows your staff to do more in less time. That's because it automatically consolidates data, eliminating time-consuming and error-prone processes.
You can't get reliable business insights
Reporting, data analytics, and information delivery are three key functions of a modern ERP. An optimized solution gives you accurate, up-to-the-minute information anytime, using any device. Top-of-the-line ERPs like Microsoft Dynamics 365 Business Central have been proven to change the way employees perform their jobs, make decisions, and collaborate.
You are missing out on system upgrades
If the company that created the legacy system you're using has stopped releasing new updates, you lose your competitive edge. Their product may still support your daily operations but the lack of improvements is a sign that it may soon be out of date. Best-in-class ERP solutions should meet your industry requirements and grow with your business.
In addition, system upgrades give you new features that help you save money. According to Aberdeen Group, modern ERP solutions reduce operational costs by 23% and administration costs by 22%.
You have serious security issues
Data security is something that concerns all businesses, and if your current ERP system has security vulnerabilities, you could be compromising not just your company's safety, but also your customers'. For example, aging ERP solutions that run on an obsolete platform is a clear security hazard. It's time you upgrade to a more secure environment like Dynamics 365 Business Central, which is deployed in the heavily fortified Microsoft Azure cloud.
Take advantage of the enhanced functionality of a modern ERP solution like Dynamics 365 Business Central. Contact WhiteOwl so we can help your business in South Florida get a much needed system upgrade.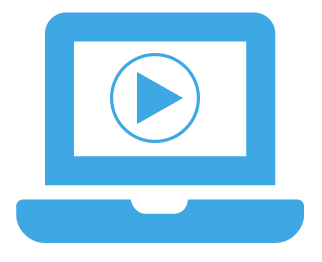 Get a Free Live Business Central Demo Now
With Business Central you can manage forecasts, meet customer demands faster, bring agility and efficiency, and increase your bottom line!