Staying competitive in an industry as fast-paced and process-heavy as manufacturing is no cinch. Companies constantly strive to enhance production cycles to increase output in less time. And when the solutions that once supported your operations begin to drag you down, you could face massive problems.
What you need is a centralized platform that will enable efficient management of your entire operations, make collaboration easier, processes faster, and reporting more practical. If you want to move towards a more productive, agile, and data-driven future, a cloud-based enterprise resource planning (ERP) solution like Microsoft Dynamics 365 Business Central should be a good fit for your organization.
Optimized supply chain operations
Dynamics 365 gives you a complete overview of your operations despite the many groups involved in the supply chain. You can collate data from your internal teams, customers, and suppliers, and create accurate schedules, forecasts, and budgets, allowing for a more efficient supply chain process.
By centralizing production, sales, and service delivery into a single platform, you get better visibility into the manufacturing process. You can adapt to future changes, reduce wasted resources, and take advantage of new business opportunities.
Better decision making
Getting clear visibility into your production cycle also allows you to find new ways to innovate. You can analyze customer and product data — including costs and resources — in real time so you can make informed decisions. This allows you to identify which areas to improve on and where to cut costs on your way to reinventing products and even business models.
Streamlined asset management
Dynamics 365 allows you to better control your asset management processes. You can use information on performance, usage, and lifecycle to quickly work on repairs, spot broken components, and get insights on the most efficient equipment.
Improved customer experience
The path to building trust and loyalty doesn't end with producing outstanding products. You have to make customers feel valued at all times. This means you must handle requests and inquiries promptly, respond to changes in demand, and solve problems before they affect customers.
Dynamics 365's predictive analysis and intelligent reporting lets you tailor your services to every customer based on their previous activities. You can better manage production orders and do alterations at any point, prioritize rush orders, coordinate make-to-order requests, and simplify purchasing decisions.
Well-managed inventory levels
Dynamics 365 provides you with a holistic view of your inventory levels so you can keep track of all your stock — including those in transit — and make sure they are all accounted for at any point in time. Modern stock reporting features give you real-time information on what items are being stocked and how much of them are available.
Automated workflow
Manage your unique business processes more efficiently with industry-specific capabilities. You ensure everything is running smoothly and everyone is on the same page, effectively enhancing productivity. This guarantees fast, error-free order processing and enables you to identify and easily fix any fault in the process. And with access to new features, such as flexible reporting, multiple languages, and audit trails, you can scale at a convenient pace.
Increased profitability
Finally, Dynamics 365 helps boost profitability in many ways. For one, it empowers your employees to be more productive, given all the tools available to them. They work faster, smarter, and more efficiently. And with optimized operations, you avoid repetitive and unnecessary tasks that slow down processes and often increase costs.
If you have a high-performing team that follows time- and labor-saving processes, you deliver industry-standard products at the shortest time possible. Most importantly, you retain existing customers and uncover new markets.
Build a smart, connected factory by implementing Business Central. Contact us today, and start leveraging the power of a modern ERP.
There is no beating smart business, and to build a smart business, one must consider tools and techniques that can help the company work smarter, not harder. Dynamics 365 is a power-packed example, which is why many businesses continue to rely on it.
Read our comprehensive blog to learn Everything you need to know about Microsoft Dynamics 365 Business Central and see what it can do for you.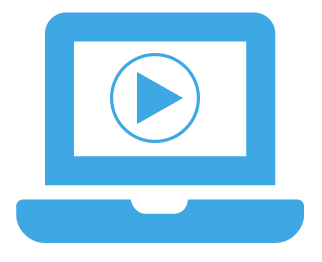 Get a Free Live Business Central Demo Now
With Business Central you can manage forecasts, meet customer demands faster, bring agility and efficiency, and increase your bottom line!