Depending on how it's managed, enterprise resource planning (ERP) implementation poses a handful of challenges. It doesn't matter if you are a small, family-owned business or a large corporation: there will be struggles. But of course, that can be prevented or addressed through careful planning and good old-fashioned teamwork. If you are determined on gaining an edge over the rest of the competition, ERP is essential.
Finding the right software
Given the large selection of ERP providers in the market, choosing the right one is a challenge in itself. You will be investing in a system you're company will be using for a while so a wrong choice can prove costly – so be sure not rush into a bad decision.
Before you do anything else, create a shortlist of potential vendors and let them know your business's unique needs and challenges. The right vendor should have industry-specific knowledge to be able to provide customized solutions and handle your business's growth. Any vendor offering a one-size-fits-all solutions is not the right one for you. An ERP system designed for manufacturing firms is very different than one for accounting firms, so steer clear if they offer nothing to back their claim.
Inadequate system training
Having a robust ERP system is one thing; making sure your team integrates it into their daily routines is another. Employees must be trained not just to operate the software but also to embrace and improve it. After all, it is designed to make their jobs easier. Consider monthly updates, training events, and Q&A sessions to ensure everyone understands and adopts the new system.
Insufficient testing
Because ERP software connects several different platforms and systems, one error can cause a break in your business process. Will a new ERP stand the test of time once it's out of the customization phase and fully implemented? There is only one way to find out. Sufficient testing is important to ensure software functionality and compatibility. You want to know if it performs to expectations.
Consider a "soft launch" with only some of the functions going live. This allows the implementation team to discover and address any issue before the software is fully deployed. Otherwise, you will have to cope with costly, unplanned updates.
Managers aren't committed
ERP entails commitment from everyone, and managers are no exception. It would be demotivating for regular employees to see their bosses talk about implementation, only to walk away once the system is in place.
ERP makes work easier, and all employees should have this same point of view. With management taking ownership of both the implementation and the transition, there's a higher chance the system will be embraced on all levels. Furthermore, employees need an assurance from key personnel that there are adequate resources supporting and sustaining the system.
Poor project management
If there is no one to handle the ERP implementation project or if the team responsible for it is inefficient, the project may crumble before it even stands. That's why it's important to pick the representatives from all relevant departments when forming your implementation team. This way, there's a higher chance the project will readily work for everyone.
Make sure everyone on the implementation team works closely with the ERP provider to ensure a successful transition. Otherwise, you'll have invested a lot of time, money, and energy into a system that no one in your company can use.
Budgeting concerns
When budget planning, consider the total cost of ownership, not just the initial cost. Factor in time for customization, training, and updates going as far into the future as possible. For small- and medium-sized businesses especially, it's a great thing there are companies like WhiteOwl to make sure they never go over budget.
It is important that your ERP system meets your business's unique requirements. This puts you on track to achieving your goals and increasing your bottom-line. Get the most out of ERP by partnering with a reputable vendor like WhiteOwl. Call or email us today for any inquiries.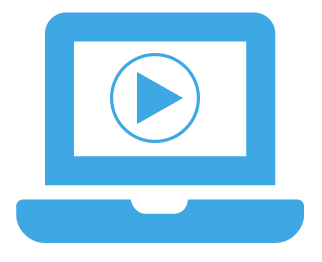 Get a Free Live Business Central Demo Now
With Business Central you can manage forecasts, meet customer demands faster, bring agility and efficiency, and increase your bottom line!