Microsoft's Dynamics 365 Business Central's power and technological capabilities are invaluable to small and midsized businesses (SMBs) looking for a scalable solution. It is a cloud-powered end-to-end solution that gives users an intuitive, modern experience that is designed to maximize productivity while optimizing business processes.
Dynamics 365 Business Central's powerful set of tools make an assortment of business processes easier. Here are a few key features that set this product above and beyond the competition, to help your company stay ahead of your competition.
Related article: How Business Central powers service management
It lets users set up role-based security
Role-based security, more commonly referred to as role-based access control (RBAC), is a security approach that aims to restrict system access to authorized users only. It is a policy-neutral access control mechanism that bases its access rules around user roles and privileges.
This feature of Business Central allows managers to control data access with ease by restricting access to sensitive information to authorized users only. This is particularly important for many SMBs because they deal with clients' personal information regularly. With a tried and tested access system, they can assure customers of their data's security.
Related article: What makes Dynamics 365 Business Central the best ERP solution?
It supports GDPR compliance
GDPR (General Data Protection Regulation) pertains to a regulation in EU law regarding data protection and privacy for all individuals within the European Union. Its rules are so stringent that they have been heavily adopted as the standard of personal data processing across the world. GDPR compliance is a good practice on its own because it can help standardize how businesses treat sensitive information, which typically results in stronger protections for customers' data.
Business Central is GDPR-compliant by design, utilizing a process flow of four stages: Discover, Manage, Protect, and Report. One of its key features is allowing individuals certain rights regarding the processing of their personal data, such as the right to amend incorrect data and the right to request transmittal of data to another controller. Business Central meets GDPR standards with its Service Trust Portal, which accommodates Data Subject Requests (DSRs) easily and securely.
Related article: How Business Central can help improve your CRM
It maximizes the cloud's potential
Imagine having all your company's data securely stored, within easy reach, managed round-the-clock, and backed up and ready for new-site rollout in the event of a disaster. Business Dynamics can accommodate a fully cloud-migrated system, so joining the Dynamics 365 bandwagon is also a good time to look into fully migrating your systems. This way, you can hit several birds with one stone, and do so in a secure and cost-efficient manner.
Moreover, Business Central comes with a Data Migration Wizard, which when combined with Quickbooks Data Migration, can seamlessly facilitate migration of your business's master records into Dynamics 365 Business Central. The app's robust design ensures that all aspects of your business will have a place in the system. And because all business activities are within the Dynamics 365 framework, you can generate comprehensive metrics that can help you push your business forward further than you've ever imagined.
Related article: How Business Central helps you analyze data efficiently
WhiteOwl Tech is one of Miami's leading technology consultancy firms. It is an affiliate of Morrison, Brown, Argiz, and Farra (MBIZ), and is a regional go-to for all things Microsoft 365. Contact us today for all your business automation, cloud management, and document management needs.
Other articles that you might find interesting: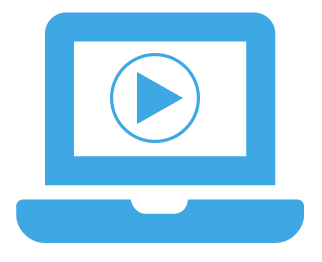 Get a Free Live Business Central Demo Now
With Business Central you can manage forecasts, meet customer demands faster, bring agility and efficiency, and increase your bottom line!