Microsoft released Dynamics 365 Business Central as an enterprise resource planning (ERP) solution for small- and medium-sized businesses (SMBs). If you're already familiar with Dynamics NAV, then Dynamics 365 Business Central will seem similar.
Dynamics 365 Business Central is Microsoft's all-in-one ERP solution that connects every aspect of the business. It's hosted in the cloud to give users a flexible experience that seamlessly connects their office-based and mobile devices.
Cloud-first strategy
Business Central is provided solely as a Software-as-a-Service solution (SaaS), hosted in the cloud by Microsoft Azure. This separates it from Dynamics NAV, which is delivered on premises — a significant difference considering companies around the world are moving apps and resources to the cloud as fast as their IT can manage.
Will Business Central be a cloud-only solution for long? Microsoft has already announced that it will be available for deployment on-premises as well, so that's one solution with two implementation options. It's economical enough for startups and versatile enough for fast-growing companies that need to scale up quickly.
Benefits of cloud ERP
Since users access Business Central via the cloud, they can reap all the benefits of cloud technology, including easy implementation and scalability. If your business needs after-hours access to computer records, higher productivity among employees, and a simpler way to track company resources, locally installed ERP software won't cut it. Business Central handles more inventory transactions than its predecessors and no longer suffers from duplicate data and insufficient reporting.
Microsoft's cloud ERP also connects with third-party apps for CRM, payroll, and supply chain management, which brings business insights into focus that weren't possible before. Business Central also integrates with other Microsoft cloud solutions and can be customized to meet specific industry requirements. If your small business doesn't have the resources to maintain an ERP server, a managed IT services provider like WhiteOwl can do it for a flat monthly fee.
Navigating Business Central is easy since it features an intuitive user interface and is fully customizable with role-specific views, smart notifications, and individualized feeds. This means your sales team can focus on closing deals instead of learning a new app; your finance department can finally access real-time business insights to make sound financial decisions; and your customer service representatives can use newfound data to deliver better experiences.
Plans
Business Central is available in two plans, Essential and Premium. The Essential tier covers all the core business functions, including finance management, customer relationship management, project management, supply chain management, human resources management, and task scheduling. It's best suited for SMBs that benefit from being managed by a single software platform.
Premium, on the other hand, covers all the above-mentioned functions plus service management and manufacturing modules, making it ideal for companies that engage in manufacturing and distribution.
App store support
When you are using Business Central, you can purchase pre-built apps from the AppSource marketplace. These valuable add-ons expand the system's current functionality and can be used in various scenarios, from creating custom web services to extending the user interface.
Connector apps, for instance, allow you to establish connections between your business solutions and online service offerings, such as expense management and payroll. A good example is Scapta's Shopify Connector, which is particularly helpful for eCommerce businesses as it integrates Business Central with online stores.
If you're in retail, LS Retail's LS Express is an indispensable tool. It is a complete online point-of-sale system that helps you manage large inventories and organize accurate financial accounts.
Ready to make a leap?
WhiteOwl has been helping businesses in South Florida tackle enterprise resource planning, customer relationship management, and document management systems since 1997. We have the expertise to seamlessly implement ERP solutions into your business.
Dynamics 365 Business Central further empowers SMBs by leveraging the cloud. It's a fantastic product that evolved from one of Microsoft's most capable apps. Contact us today to learn why Business Central is a great fit for your business.

There is no beating smart business, and to build a smart business, one must consider tools and techniques that can help the company work smarter, not harder. Dynamics 365 is a power-packed example, which is why many businesses continue to rely on it.
Read our comprehensive blog to learn Everything you need to know about Microsoft Dynamics 365 Business Central and see what it can do for you.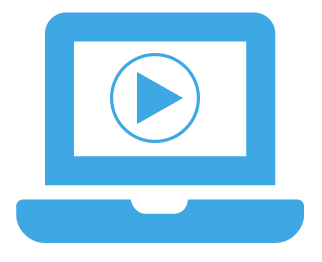 Get a Free Live Business Central Demo Now
With Business Central you can manage forecasts, meet customer demands faster, bring agility and efficiency, and increase your bottom line!