Modern businesses look beyond mere profitability, which is why seeking ways to optimize business processes and improve the overall corporate experience is crucial.
To support organizations with such goals, Microsoft has introduced an award-winning enterprise resource management (ERP), Dynamics 365 Business Central suite. Business Central covers all bases of the modern business experience through an intuitive interface and a powerful software engine. We've collected everything that you need to know:
---
What is Dynamics 365 Business Central?

Related article: Dynamics 365 Business Central: More than NAV in the cloud
Dynamics 365 Business Central is Microsoft's all-in-one enterprise resource planning (ERP) solution that connects every aspect of a business. It's hosted in the cloud to give users a flexible experience of connecting seamlessly between their office-based and mobile devices.
Business Central is provided solely as a Software-as-a-Service (SaaS) solution, hosted by Microsoft Azure. This separates it from Dynamics NAV, which is delivered on-premises — a significant difference considering companies around the world are moving apps and resources to the cloud as fast as their IT can manage.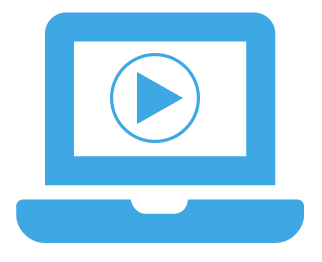 Live Business Central Demo
---
Why use it?

Related article: Dynamics 365 Business Central: Redefining Business Automation
Microsoft Dynamics 365 Business Central is a robust management tool that encompasses all aspects of the business, including basic accounting. Below are some of the business benefits you can expect from implementing Business Central:
It saves you time

- Business Central has built-in powerful features that allows for monitoring projects and employee activities, providing vital information for your business to make sound financial decisions, smart budgeting, and strategic planning.

It streamlines your data

- Data across accounting, purchasing, sales, inventory, and customer interactions are interconnected, giving your organization increased visibility and helps avert unnecessary expenditures and fraudulent purchases.

It helps you track all of your finances

- With connected processes, it's easier for your organization to streamline accounts payables and receivables as you refine financial forecasts, accelerating financial reporting processes quickly and accurately while maintaining regulatory compliance.

It helps improve sales

- With knowledge of all customer interactions, your organization can capitalize on the best upsell, cross-sell, and renewal opportunities, therefore maximizing revenues. Moreover, you can prioritize sales leads by revenue potential.

It helps you connect with customers better

- Since you can easily access client data, then you can effectively manage customer service operations and anticipate demands and quickly respond to customer inquiries, even on the go.

It optimizes operations

- With a holistic view of the inventory, your organization can use sales forecasts and anticipated stockouts to generate effective production plans and purchase orders. You may also calculate manufacturing capacity to improve production schedule. Proper delegation of workload, allocation of machinery, and planning of production processes all translate to efficient order fulfillment.
---
Key features

Related article: Functions That Make Dynamics 365 Business Central Stand Out
Financial management tools
Dynamics 365 Business Central includes all the standard accounting modules — from company ledgers to customer and vendor maintenance forms — and lets you manage everything from fixed assets to financial statements more easily. This real-time view of your financial activities allows for precise data analysis and quick reporting, so you can refine financial forecasts and make informed financial decisions.
Business Central users can take advantage of the following capabilities: account scheduling, advanced business analysis, entry allocation, bank account management, basic extensible business reporting language (XBRL), cash flow forecasting, transaction tracking, check writing, data consolidation, cost accounting, electronic payments, asset allocation, insurance management, inter-company postings, multi-currency reporting, payment handling, and responsibility center assignments.
Related article: Dynamics 365 Business Central: Financial Management Capabilities
Supply chain tools
Dynamics 365 Business Central has well-designed functions for filtering vendors, handling payment requests, creating invoices for completed orders, and tracking your inventory, such as item stock, movement, and capacity.
Business Central also has a warehouse app for its Finance and Operations suite, which enables users to easily forward requests and purchases to warehouse workers from any Android and Windows handheld device.
The app also has a built-in barcode scanning device and a customizable unit converter. Scanning helps eliminate input errors and makes for a more organized workspace; and with the on-screen converter, users can see at a glance how many units (be it in bottle counts, etc.) are contained in each pallet (for physical warehousing purposes).
Related article: Automate your supply chain with Dynamics 365 Business Central
Customer relationship tools
Dynamics 365 Business Central tracks contact information and interactions with your customers and vendors, allowing you to address service requests more efficiently. By tracking leads, your sales team knows where to focus their efforts and can better plan sales initiatives — all while giving your employees the added benefit of daily progress reports.
When a customer relationship management (CRM) system is properly set up and managed, you have every opportunity to improve service and meet customer demands. CRM systems are designed to gather information and facilitate communications with your customers so that you can improve how you interact and serve them, therefore improving their experience as a client.
The app's key CRM capabilities include an in-depth customer database, consumer behavior analytics, customer satisfaction and retention systems, and a powerful order and invoicing management framework.
Related article: How Business Central can help improve your CRM
Project and service management tools
Dynamics 365 Business Central facilitates job delegation by letting you track projects and manage your resources, which include workers, equipment, and all inventory related to a particular task. It is an effective tool for running a customer service program, as it allows users to schedule service calls, set up orders, track inventories, assign service personnel based on required parameters, and provide service estimates and invoices, all from a single, consolidated application. In addition, it supports several types of billing strategies.
With Business Central, you can also keep an eye on all field service operations — from processing orders to dispatching resources — and better organize service contracts. You can also update prices, and bill for the actual services that you render to customers.
Related article: How Dynamics 365 Business Central powers service management
Manufacturing tools
Dynamics 365 Business Central has planning tools that allow your organization to automate production and purchase orders based on inventory levels and demand forecasts. It also generates bills of materials and routings, which can cover multiple locations as well as assemblies and subassemblies.
With Business Central, you can have optimized supply chain operations, improved business visibility and decision-making, streamlined asset management practices, improved customer experience, well-monitored inventory levels, intelligent workflow automation, and overall increased profit capabilities.
Related article: What manufacturing firms can expect from Business Central?
---
Is it right for your business?

Related article: Why Business Central is right for your business
Dynamics 365 Business Central is an all-in-one cloud-hosted business solution designed to integrate easily with many types of businesses across many industries. This has made it one of the most popular enterprise resource planning (ERP) solutions in the world, especially for small- to medium-sized businesses (SMBs).
Business Central is easy to configure and can be deployed straight out of the box. As long as the minimum hardware and operating system (OS) requirements are met, it will not demand an overhaul of your information systems, unlike other ERPs. It also has a more reasonable learning curve, thanks to it using familiar Microsoft tools such as Outlook, Word, and Excel. And because it integrates your financials, sales, logistics, and operations, your employees don't need to waste time switching between apps to access data in separate databases.
Business Central can be customized and optimized to adapt to specific business needs. You can mold Business Central to meet your unique systems and processes. Business Central can also scale up or down to keep up with your growing needs (increasing transaction volumes, additional users, etc.) as much as it can be tailored to fit your current structure.
---
Subscription plans

Related article: Which Dynamics 365 Business Central Plan Is Best?
Dynamics 365 Business Central Essential Licensing
This license covers all the core functions a business requires to operate, including:
Financial management

– basic general ledger, general and recurring journals, chart of accounts, source codes, VAT facilities, budgets, deferrals, workflows and audit trails, bank account management, reconciliation, dimensions, basic fixed assets, and currencies

Customer relationship management

– contacts, campaigns, opportunity management, integration with D365 for Sales

Project management

– resources, estimates, jobs, time sheets

Supply chain management

– sales order management, basic receivables, purchase order management, locations, item transfers, basic warehousing

Human resources management

– employees and expense management

Other

– Outlook integrations, multi-language compatibility, task scheduling, Intrastat reporting
Business Central Essential is best suited for SMBs with processes and departments that would benefit from being managed by a single software platform. It's suitable to run your day-to-day operations. Priced at $70 a month per user, Business Central Essential is just as useful for getting started with cloud ERP as it is for a long-term solution.
Dynamics 365 Business Central Premium Licensing
The Premium license is a more complete version of your standard ERP solution. It includes all the capabilities of the Essential plan, plus the following:
Service management

– service orders, service price management, service item management, service contract management, planning, dispatching

Manufacturing

– production orders, basic supply planning, capacity planning, demand forecasting, version management, agile manufacturing, machine centers, finite loading
The Premium plan offers an all-inclusive business management solution geared towards SMBs with more specialized needs. While it fits manufacturing and distribution companies better, given its additional features, it's also useful for businesses across a broad range of industries, as long as they have the right IT support. That's because this option allows your organization to streamline operations from one end to another. At $100 a month per user, it is still competitively priced given its full functionality.
---
Considerations when upgrading from legacy systems

Related article: upgrading from legacy Dynamics systems to Business Central
New technology looks very attractive and exciting, and it often promises an improved user experience. While these aren't unusual expectations, it's more important that new technology helps the business remain profitable, relevant within its industry, and prepare them for future growth.
To know when to upgrade, you should first perform a system audit. Some questions to consider: What features help your business stay competitive? Which ones cause problems or perhaps do more harm than good? Knowing these variables will help you understand your needs better, and in doing so, the specific solutions you should aim for will become clear. The goal of an upgrade is to transcend the difficulties of a current system, so craft your strategies accordingly.
Data management best practices dictate that planning should be comprehensive, and all possible outcomes should be considered. An upgrade requires adequate preparation. The upgrade process is particularly daunting for SMBs lacking in labor and resources. After all, it is a major investment. But its myriad benefits make it hard to ignore.
Discuss your specific business goals and requirements with your ERP provider. You should create a needs document that covers existing software integrations, preferred functionality, and access rights. Also, develop an internal itinerary that includes a data migration timeline, an extensive pre-implementation checklist, and clearly defined roles for each team member. It is important to have a dedicated team of implementation experts, given the complexity of the process.
---
Best practices for smooth implementation

A well-planned implementation project should run smoothly, addressing risks and challenges beforehand, such as inadequate training and testing, lack of commitment from managers, compatibility problems with ERP modules, security issues, and improper analysis of requirements.
Before implementing Dynamics 365 Business Central, you need to first define your needs. Business Central by itself will not give you good ROI right out of the box. You need help from experts to configure the platform where all your data will be migrated to, as well as for setting up your customers, vendors, items, and all transactions related to your business. This is like building the ERP framework that everything will fit into. Without a well-designed framework, you won't be able to take advantage of the full capabilities Business Central has to offer.
After customizing the system to your business's needs, your vendor should provide hands-on training so everyone in your organization knows how to use your solution correctly. Saving time and money with ERP software hinges on how effectively your employees use it. Failure to do so due to lack of training will amount to a wasted time.
Make sure to review existing customers, vendors, items, and financial history records that will be loaded to Business Central together with the vendor you have chosen and your implementation team. When everything is finalized, your IT team can begin careful migration, accounting for data before, during and after the process.
After the necessary information has been moved into your customized Dynamics 365 solution, start building your first key performance indicator dashboard using Microsoft's Power BI app to measure the value you get from your ERP solution.
Finally, perform a readiness check carried out by your internal ERP project team and your vendor. After everything has been checked and rechecked, set a go-live date.
Related article: Go live with Business Central in 5 simple steps
Dynamics 365 Business Central can be deployed swiftly and configured easily if you have the right help. And once it's set up, end users should have no problems utilizing it since the interfaces are similar to those of the Office apps that Dynamics 365 integrates with. If there are any ongoing maintenance or support issues, your vendor should provide the necessary assistance.
Sign up for Dynamics 365 integration with WhiteOwl, so that you can enjoy an agile ERP and reliable service, all within a subscription-style payment model. WhiteOwl provides Miami's top managed IT services. Find out what we can do for you. Call now to schedule your appointment.
Download this blog to go
Enter your name and email address on the respective fields on the right to receive a PDF version of this blog