Healthcare companies are always compelled to stay abreast of technological advances in the pursuit of bringing to patients the best possible care they can get. This includes adopting a system that allows them to maximize both their physical and virtual investments for the sake of optimal operations.
This is why modern enterprise resource planning (ERP) solutions have become a critical part of any business, especially in healthcare. They allow businesses to utilize resources more efficiently while helping improve profitability and cost optimization. Here are ERP benefits you shouldn't ignore:
1. ERPs improve patient care
ERP systems ensure that all patient data and history are accessible and updated at any time of day. With quick and easy access to information, doctors are able to elevate their level of patient care, particularly through correct diagnoses and decisions for the welfare of their patients.
A well-organized and properly managed data repository can even improve collaborative work between healthcare providers across different departments. This feature is critical for patients who need vital care from multiple specialists.
2. They maintain HIPAA compliance
HIPAA is a federal public law that standardizes administrative and financial transactions to help provide continuous health insurance coverage to workers who lose or change their job, as well as to combat fraud, abuse, and waste in health insurance and healthcare delivery.
This law has strict rules regarding the handling and storage of protected health information (PHI), and the fines for HIPAA violations can reach up to $250,000 per offense. Managing PHI through a HIPAA-compliant ERP will ensure that your patients' privacy rights are protected and your business doesn't face hefty fines.
3. They assist in strategic planning
For business decision makers, a robust ERP is a powerful tool for crafting a strategic plan. It can identify and focus on improvement areas, making it easier for management to monitor and assess whether your tech and your practices are effective or not.
Business intelligence-powered ERPs provide your hospital with measurement and assessment tools that provide valuable insight on budgeting, requisitions, and patient trend analyses.
4. They help in managing finances
Hospitals are chock-full of financial transactions behind the scenes — such as payouts to resident doctors, patient payments, and insurance transactions. Coursing financial transactions through an ERP reduces costly administrative and inventory errors while ensuring that the company adheres to financial recording and reporting protocols.
5. They facilitate system integrations
Many healthcare systems are still outdated and require challenging maintenance. This is common because hospital equipment is quite expensive, and capital financing isn't always readily available for many companies.
ERP systems are designed to help streamline hospital operations, and it is a good starting point for integrating new components into an existing system. For instance, Microsoft's ERP Business Central is designed to adapt to a variety of business scenarios, making it an excellent ERP option for companies that need to scale up or down. It also lets businesses readily adopt new technologies and trends, elevating their level of healthcare.
ERPs have truly changed how the healthcare industry operates. By maximizing information and data at all levels, healthcare businesses are better equipped to give top-notch care to their patients.
WhiteOwl provides industry-leading ERP solutions for Miami healthcare providers. Enjoy better decision-making, automation, and scalability at reduced operational costs with Business Central through WhiteOwl. Click here to schedule your appointment.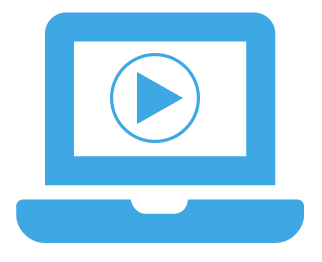 Get a Free Live Business Central Demo Now
With Business Central you can manage forecasts, meet customer demands faster, bring agility and efficiency, and increase your bottom line!