Financial planning and management is critical for small- to mid-sized businesses (SMBs) because at their scale of operations, every drop of resource cannot and should not go to waste.
Daunting as it may seem, managing business finances isn't complex — it boils down to having a coherent system in place, as well as having ample preparation for certain scenarios and activities. Keep the following tips in mind when managing your finances:
Budget for growth
When planning for business growth, it always pays to be methodical and realistic. Make sure you plan according to your business's capabilities, taking into account that conditions are rarely ideal in any business setting. Remember to stick to your business plan — see it as the process that it is and don't jump the gun just to ride current trends. Remember, a short-term risk doesn't always justify the long-term goal.
It's always smart to understand how your business handles the monies that go through it on a daily basis. Update your running business model to one that generates your financial forecasts. To do this, know which parts of your cash flows you need to be lessen and which ones you should aim to widen. Leverage your enterprise resource planning (ERP) solution's capabilities — on Business Central, for instance, you'll be able to create cost budgets, analyze actual against budgeted cash flows, and generate analysis reports.
Related article: Advanced budgeting: A powerful function of Business Central
Optimize billing
The key to optimizing your billing practices is making it as convenient as possible for your clients to pay you. This could mean giving them several options for transferring funds (bank-to-bank transfers, digital money transfer services, etc.), and it often pays if your billing and collection activities are structured in such a way that it feels like a bonus service.
Make sure your billing terms are clearly defined — these include whether you bill by the hour or by project, any and all fees you charge, when the project or product will be delivered, the types of payments you accept, the timeframe within which the client is expected to acknowledge and pay the invoice, and any penalties the client may incur for failing to meet due dates. Use Microsoft's Business Central to set up automatic payments and bills processing, as well as progress billing, invoicing, and payment methods to meet your clients' needs.
Have funds on the ready
Sometimes, you'll need to have cash ready for sudden opportunities and/or incidental expenses. Without proper financial planning and structuring, your business may experience some economic strain and inflexibility. For US enterprises, the most common unexpected expenses are for safety and health, office supplies, equipment procurement and maintenance, new business opportunities, and sudden business growth.
Prepare your company for these by using Business Central to first keep track of all your funds and assets, and then have them ready for reallocation and/or liquidation, if need be. Business Central can provide you with insights on which of your regular expenses are too high or can be let go, and you can also use the ERP to reassign funds toward your more crucial needs.
Make sure you meet compliance
Corporate compliance is a no-brainer: it's a minimum requirement by law and the industry's standard for your business to be allowed to operate. At the very least, meeting compliance rules means your company will be at lesser risk of legal issues. Minimizing risk is always a good ingredient in financial management.
Another thing to note: compliance grows as your business does. As you widen your scale of operations, be sure to anticipate that the scope of regulations you'll need to meet will broaden as well. This will likely mean more costs and less flexibility as you move upward. Fortunately, Business Central — with its powerful application and service compliance features — is designed to accommodate just that. It'll scale up or down with you, easy.
See everything that happens
This is where Business Central truly shines as an ERP. Because of its powerful analytics, you'll have 360-degree views of your business, which is critical when ensuring that all of your finances are in order. The term visibility is commonly used to show the extent to which a business can estimate future performance. Therefore, the more visibility you have over your business, the more equipped you'll be to accurately predict how your company will perform in the medium and long term.
With Business Central, you'll be able to generate analytics that will help you make informed decisions, chart financial performance in real time, accelerate financial reporting, and improve forecast accuracy.
Talk to us today about how you can maximize Business Central for managing your company's finances. We'll walk you through the ways this powerful ERP transforms businesses for the better. Call today for your FREE demo.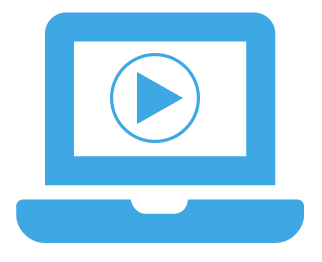 Get a Free Live Business Central Demo Now
With Business Central you can manage forecasts, meet customer demands faster, bring agility and efficiency, and increase your bottom line!