If you're a process-minded organization that's constantly looking for new technologies to meet your current and future needs, an enterprise resource planning (ERP) solution is a must-have. Many small- and medium-sized businesses (SMBs), however, are quick to say that deploying such a system is too complicated and disruptive. But that isn't the case if you plan ahead.
Deploying a modern ERP solution like Dynamics 365 Business Central is a collaborative effort between small businesses and the vendors they choose. ERP is a significant investment that requires commitment from everyone. Otherwise, you risk implementing a solution incorrectly and wasting money. Remember that your business has unique systems and processes that require custom configurations and interdepartmental collaboration.
Before you sign up for Dynamics 365 Business Central, there are things you must consider to ensure a smooth implementation.
Preparation
First, create an internal project team that will coordinate with your ERP vendor to ensure everyone at your company is up to speed. Your organization should define project expectations for monitoring purposes and to gauge return on investment (ROI). It's best to hold off on other large-scale IT projects until your ERP deployment is completed.
After you've picked your internal ERP team, it's time to partner with the right vendor. You're in luck if your SMB is based in South Florida because WhiteOwl has been serving local and national organizations since 1997. Here are the five proven steps for migrating to Dynamics 365 we've perfected over the past two decades:
Step 1: Customize your solution
Dynamics 365 will not give you a good ROI right out of the box. You need help from experts to configure the platform where all your data will be migrated and to set up your customers, vendors, items, and all transactions related to your business. Think about this step like building the ERP framework that everything will fit into.
Step 2: Train your team to use it
After customizing the system to your business's needs, your vendor should provide hands-on training so everyone in your organization knows how to use your solution correctly. Saving time and money with ERP software hinges on how effectively your employees use it.
Step 3: Migrate data
Together with the vendor you have chosen, your implementation team will review existing customers, vendors, items, and financial history records that will be loaded to Business Central. When everything is finalized, your IT team can begin the migration.
Step 4: Set up data analytics
After you have moved the necessary information into your customized Dynamics 365 solution, you can start building your first key performance indicator dashboard using Microsoft's Power BI app. This step is key to measuring the value you get from your ERP solution.
Step 5: Start using Dynamics 365
The last step is a final readiness check carried out by your internal ERP project team and your vendor. After everything has been checked and rechecked, you will set a go-live date.
A well-planned implementation project should run smoothly, addressing risks and challenges beforehand, such as inadequate training and testing, lack of commitment from managers, compatibility problems with ERP modules, security issues, and improper analysis of requirements.
Dynamics 365 Business Central can be deployed swiftly and configured easily if you have the right help. And once it's set up, end users should have no problems using it since the interfaces are similar to those of the Office apps that Dynamics 365 integrates with. If there are any ongoing maintenance or support issues, your vendor should provide the necessary assistance.
Supercharge your growth with Dynamics 365 Business Central. WhiteOwl technicians will help you get it up and running quickly, easily, and securely, and provide the support you need. Contact us today if you have any inquiries.
There is no beating smart business, and to build a smart business, one must consider tools and techniques that can help the company work smarter, not harder. Dynamics 365 is a power-packed example, which is why many businesses continue to rely on it.
Read our comprehensive blog to learn Everything you need to know about Microsoft Dynamics 365 Business Central and see what it can do for you.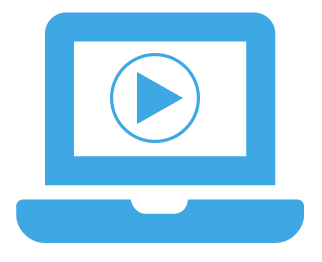 Get a Free Live Business Central Demo Now
With Business Central you can manage forecasts, meet customer demands faster, bring agility and efficiency, and increase your bottom line!