Automation used to be a "luxury" only big corporations could enjoy. Many business managers fail to realize that automation is closer to home than it seems, and nowadays, it's something small- to medium-sized businesses (SMBs) should take advantage of to be more competitive.
This is especially true for those who run several businesses. Juggling several enterprises can be tedious especially when dealing with cross-company transactions. Luckily, Microsoft Dynamics 365 Business Central isn't just designed for transacting with external firms. With it, you can also manage your subsidiaries and internal entities and their respective resources under one umbrella.
Here's how:
Intercompany feature
This feature is particularly helpful for organizations made up of several companies that do not have their own separate accounting and administrative team per company. Business Central's intercompany feature will let you do business with your internal partner organizations and subsidiaries in the same way you transact with suppliers and customers.
With this feature, you have full control of all transaction documents. You can use similar setup you are already familiar with, such as receivables and payables management. You'll be able to reverse journal postings, undo receipts, undo shipments, and rectify and adjust transactions to your heart's content. It's as easy clicking on Intercompany Setup > Edit and clicking on the checkbox for Auto Send Transactions and/or Auto Accept Transactions.
Why use it?
Increased productivity
Transactions between companies under the same organizational umbrella are simplified, with less time wasted on manual inputs and transactions. Automation takes that a step further by absorbing the tediousness of inputting and other similar tasks.
Minimized errors
The system is designed to minimize manual entries as reasonably as possible, relying more on a comprehensive database to auto-fill certain data entries such as account numbers and addresses. This one-time entry system helps ensure that mistypes and spelling errors are avoided when it is most critical.
Having fewer errors means less unexpected costs due to recalls, revisions, and the like. It helps the company maintain its positive image and branding, further fueling rapid business growth.
Full visibility
Having full visibility means having total control of all business resources, not to mention a critical business purpose — maintaining a complete audit trail. This feature allows the company to comply with regulatory agencies, ensuring that not a single drop of precious company resources goes to waste.
Efficient transactions
Efficient transactions are cost-effective transactions. Having efficient transactions with other companies under the same organization means downtime costs and network losses are kept to a minimum. It also means that the business's decision makers can easily move resources, goods, and services around for the greater good of all the companies.
A good enterprise resource planning software (ERP) keeps unnecessary spending at bay. Business Central does this by keeping its interface uniform with other Microsoft programs and pairing that interface design with the most powerful cloud-based business intelligence capability in the world. Business Central is user-friendly, and because it has that comfortable Microsoft touch, it's approachable for any company of any size.
Need a reliable enterprise resource solution to manage your businesses? Business Central is the go-to ERP for smart businesses today. Get yours through WhiteOwl, Florida's finest cloud solutions provider. Contact us today for a quote.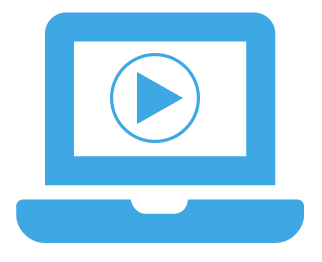 Get a Free Live Business Central Demo Now
With Business Central you can manage forecasts, meet customer demands faster, bring agility and efficiency, and increase your bottom line!