Everyone already knows that Dynamics 365 Business Central can change the way you do business, but understanding everything that it can do for you can simplify your work even further. One such way is to use the dimensions function of BC to organize work and analyze data.
Dimensions is a filtering feature within Microsoft Business Central that allows users to designate parameters and values to track specific data and metrics. With dimensions, you no longer have to create separate ledger accounts for each department and project. Data analysis with dimensions also gives you greater insight into your business operations, allowing you to evaluate important data such as sales patterns, financial efficiency, and proper resource allocation.
Here are some ways dimensions can simplify your chart of accounts:
Global dimensions and shortcut dimensions
Global dimensions can be used to sort information anywhere on Business Central, including data found in reports, batch jobs, and analysis views. You don't need to open the dimensions page to access global and shortcut dimensions because they are on one page and can be filtered with just a few clicks.
Global dimensions are best used for grouping and reporting on business units, and can be used to filter the GL Account, Customer Vendor, and Item tables. Meanwhile, shortcut dimensions can be used in Analysis views, such as for reporting sales by business unit or analysis by product family.
Default dimensions for customers, vendors, and other accounts
Sometimes, one set of variables isn't enough and you need to set dimensions and dimension values for entire account groups. For this, you can use the default dimensions-multiple page to set parameters for customers, vendors, and other accounts. By highlighting multiple accounts and specifying default dimensions and values for the highlighted accounts, the program will automatically suggest these dimensions and values each time the account is used, making for easier entry posting.
Default dimension priorities
One of the biggest draws of Business Central is that it reduces encoding errors caused by misclicks or typos through automation and machine learning — this can be critical for businesses with limited manpower and resources to take on a growing client list. With the default dimension priorities feature, your staff will have a backup feature to resolve any conflicting default dimensions set.
Within Microsoft Business Central, each business micro-component (products, business units, projects, etc.) essentially gets their own balance sheet separate from the company-wide balance sheet. This is how Microsoft Business Central is able to generate powerful analytics. Massive volumes of data are prone to input errors but the default dimension properties prevent you from having to manually parse and revise potentially numerous input errors in your system.
Dimension combinations
The dimension combinations page lets you control the specific dimensions that can be used for each business unit or project. With this feature, you can set certain dimension combinations to have either no limitation, limited allowances, or to be completely blocked from access. This way, you can still post entries without getting contradictory or irrelevant dimensions, giving you distilled data sets and more accurate analysis.
Make your Business Central enterprise resource planning (ERP) system work better for you with WhiteOwl. We specialize in integrating and deploying ERP solutions for businesses of all sizes. Leverage the power of Business Central to drive your efficiency and growth — call us to learn more.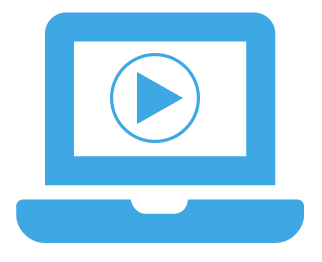 Get a Free Live Business Central Demo Now
With Business Central you can manage forecasts, meet customer demands faster, bring agility and efficiency, and increase your bottom line!