Businesses today demand metrics and data to measure success; for this reason, there is a huge demand for business solutions that can provide substantial information to drive company growth.
One such analytics service is Microsoft's Power BI, a platform that delivers insights to enable fast, informed decisions. Power BI translates raw data into stunning visuals that are dynamic and easy to read. It also lets users explore and analyze data that is accessible both on-premises and in the cloud. Collaboration on the Power BI interface is simple, and lets users share customized dashboards and interactive reports.
Related article: How Business Central powers service management
Business Central + Outlook
The Business Central + Outlook integration lets you use Business Central without leaving your inbox, eliminating the need to jump back and forth between applications, import or export documents, or manually input data.
For instance, if a customer sends in an email inquiring about rates, you can create a quote within the same interface and respond to them directly from Outlook. Best of all, since Business Central + Outlook have a native integration, it helps you save time and money!
Artificial intelligence
Pre-built into Business Central is an artificial intelligence (AI) system that monitors trends and patterns in your business transactions. It assists you by providing valuable insight and data that can influence your strategies and maximize your profit potential.
Related article: Make your business more secure and productive with Business Central
The AI does more than churn out recommendations; it also tracks complex business systems and notifies users of actions that they may want to accomplish alongside current tasks. For instance, if you're creating a purchase order for a vendor, the AI will notify you of other low-inventory items from the same vendor so you can add them to the order and save time and money on shipping.
Role Centers
Role Centers contain key performance indicators (KPIs), navigation menus, and quick-action buttons, depending on the user's needs. Role Centers are among the first things users see when they log in to Business Central, as the last Role Center running previously serves as the home page for the next boot.
Favorite Accounts
The Favorite Accounts list can be accessed from any screen in Business Central, and it helps you keep constant tabs on your most active or most profitable accounts. Triage in business can be a valuable tool, especially if the accounts you handle have varying degrees of activity. Ensuring that there is ample attention on the accounts that need it the most optimizes your processes while maximizing your relationship with said customer.
Related article: Do business anywhere, anytime with Business Central's mobile app
Bonus features
Business Central was designed first and foremost to make your enterprise resource planning (ERP) activities simpler and more intuitive, and this means making it easy to use not just for account managers, but also for accountants and auditors.
The interface has an activity log that allows users to sift through actions related to specific transactions, such as tax entry, customer ledger entry, and the like. All this information is displayed in a logical manner like a ledger. This makes reviewing financial information easier for your accountants.
Lastly, Business Central has some light accounts payable (AP) automation capabilities, and it allows users to establish dimensions such as department, region, customer, and the like. This is especially useful for dimensional reporting.
If you operate a business in South Florida, go WhiteOwl for your Dynamics 365 Business Central needs. Contact us today for more information!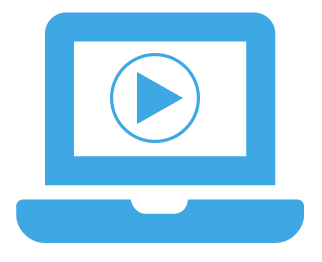 Get a Free Live Business Central Demo Now
With Business Central you can manage forecasts, meet customer demands faster, bring agility and efficiency, and increase your bottom line!