Enterprise resource planning (ERP) solutions have a long-standing reputation of being suitable only for manufacturing companies. Thankfully, many businesses nowadays — particularly professional services — take a more empirical approach to their operations and rely on quality standards and techniques for growth. As a result, there is a growing reliance on ERPs nowadays, as they provide valuable insights and control over a company's working parts.
Cloud-based ERPs
Traditional ERP software used to be either entirely proprietary or a complicated combination of several different software from multiple vendors. Today, software developers sell full ERP suites that cover the needs of a wide range of industries. Modern software harnesses the capabilities of the cloud to make ERP solutions more valuable than ever.
Benefits
Focused IT costs

ERPs — which more often than not come in hybrid or full cloud form — help cut costs since you focus only on specific IT needs. This means that you only get and pay for what you need as opposed to working with ERP suites that force businesses to buy the entire suite, even if they just require a few components.

This is an advantage for businesses that offer professional services because it ensures efficient use of resources. It also assists with budgeting and forecasting, which helps businesses improve ROI and allocate budget to other business areas.

Total visibility

Cloud ERPs deliver advanced analytics and complete visibility to all your business operational areas. It connects all your disparate data in one place and provides you with real-time dashboards. Best of all, you have visibility to how your business is performing anywhere, anytime. All you need is internet connectivity and a secure (read: vetted and authorized by the office) device, and you're ready to check in on your business wherever you are.

This is an important tool for service providers because accounting for services isn't as simple as accounting for retail or merchandising, as services don't typically account for inventories. Complete visibility can help you make sure that your business is running smoothly at all times.

Improved reporting and planning

In addition to the benefits already raised above, cloud-based ERPs let users anywhere in the world track and analyze company operations from all angles in real time and across all entities. This is excellent for professional services that send staff to distant locations. Microsoft Dynamics 365, in particular, even provides powerful insights on customer and employee usage, habits, turnaround times, and scheduling reliability. This allows you to take your operations to the next level.

Improved collaboration

Cloud-based ERPs offer real-time information and access for users across several locations. This helps utilize your staff's full capabilities. It also opens up the business to other opportunities — such as working with freelancers, letting employees work remotely, and help you manage your finances and overall productivity.

This is great news for professional services since it saves costs on physical office space while still letting you hire and manage the people you need. Less costs for similar or greater productivity? That can't be a bad thing!
Go WhiteOwl
One glaring issue many professional services companies bring up is the issue of price — ERP suites can be quite expensive, especially for SMBs. And because ERPs do not directly contribute to profitability, many businesses struggle to justify signing up for a full solution.
The good news is that reputable IT partners — such as WhiteOwl — can provide you with a robust, branded ERP framework through a flexible subscription-style payment model tailored to your budget. Businesses can sign up for the award-winning cloud-based ERP Microsoft Dynamics 365 through WhiteOwl, and be assured of reliable follow-up service and maintenance in the process.
WhiteOwl is South Florida's managed IT partner of choice. We offer Microsoft Dynamics products, setup, and support — all through a very attractive subscription model. Join the war on unnecessary costs. Go with WhiteOwl today.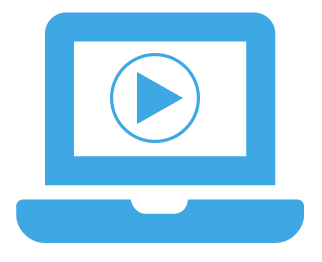 Get a Free Live Business Central Demo Now
With Business Central you can manage forecasts, meet customer demands faster, bring agility and efficiency, and increase your bottom line!