Enterprise resource planning (ERP) systems rely on huge blocks of live data to generate accurate reports and perform the right actions. Naturally, it's important to secure business data. Poor data practices will surely expose a company to regulatory audits, not to mention ruin its reputation and loss of customers and investors.
ERPs are always built with security protocol, but no security protocol will be invulnerable if an organization's users have poor cybersecurity habits. The best way to maximize your ERP investment is to make sure that its handlers are adept in protecting sensitive information.
Here are some practices you should consider to protect your ERP data:
Train your employees
Many cybersecurity experts consider humans to be the weakest link in any IT system. Untrained employees are security liabilities that can expose your sensitive information, such as client data, financial records, and the like, to hackers. Train your employees well when deploying a new system, and make sure to keep their knowledge up to date by providing continuous refresher training sessions.
Related article: Reasons why ERP implementations fail
Map out a training schedule that your staff can follow. Building good team habits with regards to security training will allow your staff to maintain peak levels of data integrity at all times, ensuring your company won't spend huge amounts of money on costly data breaches.
Regularly update software
Overlooking software updates is a guaranteed way of leaving your system vulnerable. ERPs that aren't up to date only have protections against old security vulnerabilities and not recent threats. Considering that 230,000 new malware samples are produced every day, every hour spent in internet limbo is an hour exposed to potential malware and other threats. Always remember that your ERP is only as strong as its weakest point, which is why it's crucial to identify and protect vulnerable points.
Download our free eBook!
Read our free eBook: 3 types of cyber security solutions your business must have and find out what a comprehensive and fully supported cyber security solution should be.
When selecting an ERP, observe the system's update history. Do they regularly release periodic updates? Do they respond promptly to severe threats? Do they communicate well regarding developments in cybersecurity and cyberthreats? If the answer is "no" to any of the above questions, that vendor or provider may be a riskier investment than it seems.
Vet user access
Information systems are supposed to be closed-loop, and access to it should be on a need basis. Ideally, access should be granted in tiers, depending on how much information and input each user needs to accomplish their tasks. For instance, some users should only be given access to information on a view-only basis, while other — mostly back-end — users may be given greater authorizations.
Layering your access credentials will help your managers maintain control over sensitive data, as it will help narrow down the list of potential culprits in the event of a breach or data loss event. It will also ensure that your systems administrator isn't burdened with having to monitor too many users.
Related article: Why it's time to move from your on-premises ERP to the cloud
Aside from structuring access permissions based on hierarchical authorization, the use of two-factor or multifactor authentication (2FA/MFA) should be standard protocol when onboarding any and all new users into the system. Passwords alone aren't enough anymore, with cybercriminals devising creative ways to steal access credentials. 2FA/MFA augments the basic password protocol with another layer of identity vetting (proving one's legitimate identity and permissions for access), helping ensure that the sensitive information your business handles is only accessible to authorized individuals.
Manage and streamline your business processes with WhiteOwl's array of business solutions. We can integrate Microsoft GP, Power BI, Dynamics 365 Business Central, Office 365, and Sage Intacct into your system. Call today to schedule your strategy session.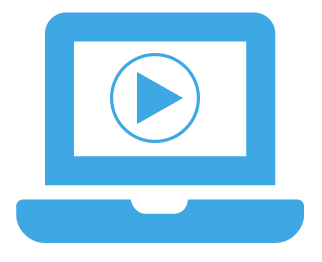 Get a Free Live Business Central Demo Now
With Business Central you can manage forecasts, meet customer demands faster, bring agility and efficiency, and increase your bottom line!