An enterprise resource planning (ERP) system serves as the brainstem of any modern business; through it, your organization's decision makers can gather data and issue informed directives at the touch of a finger. It's crucial that business leaders keep their ERP systems properly managed and maintained.
Here are some steps you should take when managing your ERP system:
Get familiar with your ERP

How else can you know if your ERP is in tip-top shape? Understanding how your system works will make it easier for you to know if something is amiss. Start by educating yourself on the functions of your ERP. Read the enclosed user manuals and peruse the web for videos, articles, and infographics to gain valuable insight on your ERP.

It will also help if you can familiarize yourself with the ERP's developer, as well as the IT provider that rolled it out for your business. Lastly, try to find out which other organizations within your industry use a similar system. Try to learn from their mistakes and build upon their implementation successes.

Assess your business's internal capabilities

Your maintenance strategy will depend on your business framework. For instance, larger companies may have their own IT departments and have ERP specialists that can handle maintenance and upkeep of the system, while smaller businesses may opt for an outsourced managed services IT provider (MSP) in lieu of an internal IT department. Conduct a skills audit of your employees to see whether anyone can adequately handle management and maintenance of your ERP.

When in doubt, enlist an MSP to do your bidding. MSP costs are easy to justify, and many reputable IT service providers pack a punch in terms of value for money.

Study your financial options

ERP vendors often provide maintenance plans, which can be a boon for businesses that don't have sufficient IT manpower. Don't settle for one-size-fits-all maintenance frameworks and discuss with your vendor how they can provide the necessary support without kicking your budget off the rails.

Your maintenance plan should mirror your general technology strategy. Make your money work for you by avoiding overestimating the speed of your business's growth. This will ensure that your asset utilization is neither too low that money is wasted on idle time, nor too high that your employees get in way over their heads.

Set your SLA requirements

Setting service level agreements (SLAs) is important and you should take time to hammer out the details with your IT provider. An SLA typically defines the tiers of severity for the different issues that may arise throughout the course of an ERP deployment. It should clearly indicate how your MSP will respond to an issue, as well as the level of priority certain issues will be given.

One way SLAs protect consumers is by keeping costs from ballooning. Meanwhile, SLAs benefit service providers by preventing clients from abusing their service request privileges in terms of setting the service standards to prevent them from being abused. Take the time to hash out the details of your SLA. This will help maintain your professional relationship as well.

Plan your ERP life cycle

ERPs — as with any other software or service strategy — have a lifespan. Realistically, ERPs will become obsolete at some point, and you should prepare for it in advance. Establishing the usability of your ERP will help you reduce costs and minimize the risk of data loss.

Having regular ERP assessment and planning will help you identify short- and long-term costs, which will help you devise your ERP strategy. This will make it easier for you to decide whether you should upgrade your current ERP system or switch to a new platform.

Review your system

Conduct a system review to check your ERP's health. This should be done periodically to ensure that your system stays adequate to company needs as it ages. Aging hardware will, sooner or later, come in conflict with software updates, and by conducting a system review, you should be able to address this before the issue becomes apparent and significantly disrupts your operations.
ERP management is all about being proactive with regards to upkeep, updates, and maintenance. By staying one step ahead of issues, you can keep costs down while ensuring that your operations are unencumbered by delays and losses.
Smart solutions provision is our passion. This is why our best-in-class ERP solutions are designed to be simple but thorough — from consultation to integration to maintenance and support. Go WhiteOwl today: contact us to schedule your strategy session.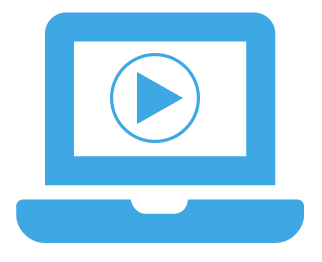 Get a Free Live Business Central Demo Now
With Business Central you can manage forecasts, meet customer demands faster, bring agility and efficiency, and increase your bottom line!