Remote work is the new normal, as the public seeks refuge at home during the pandemic. Many owners and managers are concerned about the security risks of this shift, and with good reason.
But if you look at it, cybersecurity is just a matter of being proactive and strategically allocating resources to mitigate the biggest threats. The great thing is that nowadays, many companies partner with managed IT services providers (MSPs), which means it's simpler than ever to put up security walls for home-based workforces. Just take the following steps:
1. Provide clear policies
Before you implement anything, make sure you have a concrete plan and realistic set of goals and rules. You must have a coherent direction, especially since many organizations are just trying out remote work at such an inopportune time. Having clear policies will help your managers create specific goals, and it will also help define which activities are beneficial or detrimental to these goals.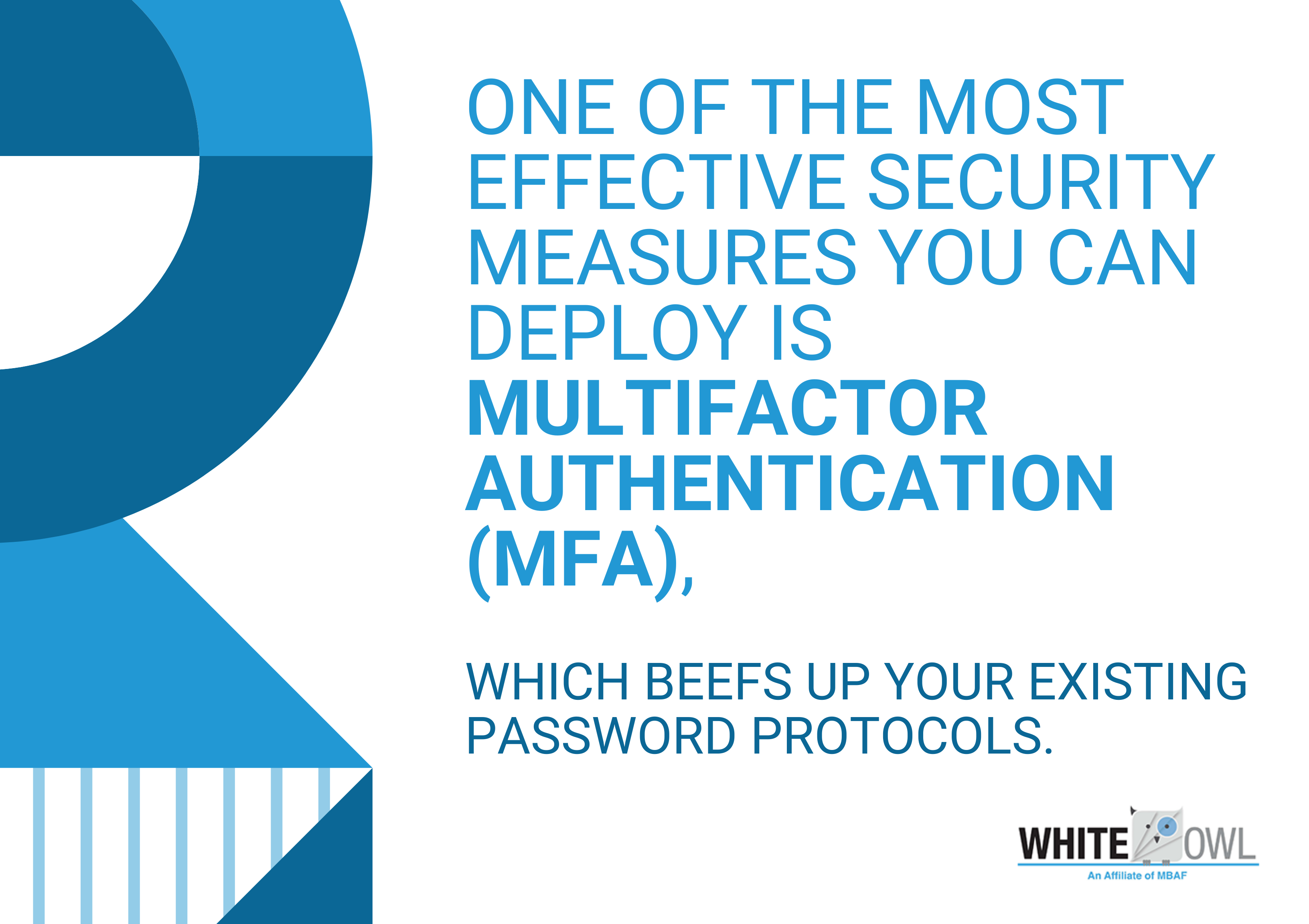 Some commonly deployed for out-of-office workers include designated work hours, protocols for IT issues so as not to clog ticketing, and standards for passwords and allowed work devices.
Lastly — and most importantly — you should mandate your employees to abide by strict cybersecurity protocols. One of the most effective security measures you can deploy is multifactor authentication (MFA), which beefs up your existing password protocols. It's also a good idea to have a tiered access hierarchy so that your staff members only get access to the information they need. Data loss during these uncertain times can be disastrous; you should leave nothing to chance.
Related: 5 Security measures made easy
2. Set standards for hardware and software permissions
This step is aligned with the previous one, as it is important for an organization to define which devices and apps get access to which server or data. Defining these standards will ensure that your employees have access to the information they need, all while keeping data secure and following compliance regulations.
It isn't uncommon for multimedia industry companies to set minimum hardware requirements such as with regards to RAM, computer graphics processing units (GPUs), and monitor screen pixel density, as any less will effectively render their workers incapable of meeting output standards. Failing to meet these requirements results in reduced productivity and decreased output quality. The same can be said for companies that work in the financial sector, as failing to deploy the correct software and network tools can leave them at risk of breach or data loss.
It's also smart to specify whether certain applications should be avoided. Many organizations — including Google, NASA, and Dropbox — have forbidden the use of Zoom for video conferencing, citing security issues that attackers could easily exploit. While Zoom has stated that they have fixed the issue, it is always better to err on the side of caution and stick to using tools that have robust cybersecurity features in place.
Your IT MSP is a great place to start when defining which software to use. For example, WhiteOwl is a Microsoft Gold Certified Partner and an Amazon Web Services partner (among many others), and we can set you up for digital transformation with top-of-the-line products and impeccable support and service to back them up. The products we carry, such as Microsoft's Dynamics 365 and Office 365, set the industry standard for digital productivity and platform integrity, so there's no need for you to worry whether they'll be up to the task.
3. Set up a secure remote access network
Lastly, have your IT partner create a safe and secure environment where your employees can access critical company files. Desktop virtualization is a great way to leverage technology for both security and cost-efficiency. With virtualization, you can control the number of user accounts you need, so you don't need to keep buying new accounts for new users, leaving you less vulnerable to hacks and the like.
Also, make use of virtual private networks (VPNs) when communicating with your organization's members, to ensure that sensitive information is kept confidential. Talk to us about how we can set up VPNs for you and your staff. This way, you can communicate and collaborate without the threat of cyberattacks, and you'll have the peace of mind you need as your company makes the shift to digital.
Stay safe and secure with WhiteOwl's array of products and services. We'll help you protect your data so that your operations go unhindered. Call us today to schedule your discovery session.
Safeguard Your Business and its Data!
If you want to stay ahead of the threats and gain a better understanding of what it takes to protect yourself, our free eBook: 3 Types of Cyber Security Solutions Your Business Must Have is for you.
---