Insights are important to any sales strategy because they paint a picture of the sales situation, both from micro and macro points of view. Proper use of this data helps increase conversion, create connections with prospects, and develop strategies for automated sales execution.
Good sales and marketing practices are all about making the best decisions at the right time. This is why businesses are always on the lookout for ways to improve their business processes, especially sales and analytics. Improved business processes and sales metrics let companies improve ROI while gathering vital data to further improve their workflows and procedures.
Microsoft Dynamics 365 Business Central is a business resource planning system that offers marketing and sales functionalities that provide precise and timely overviews of your business contacts, so that you can serve prospective customers in a more efficient and customer-friendly manner.
Here are some highlights of this feature:
Related article: Functions That Make Business Central Stand Out
Embedded insights
Business Central lets users access embedded insights, a data processing feature within the app that provides contextual, embedded data from their Dynamics 365 for Sales suite, to help guide sellers with the next step in growing their customer relationships.
Embedded insights also allow users to optimize email engagement and tailor insights for their specific needs. This saves all users the extra step of drawing out insights from sales records and other data, so that their time goes directly to generating even more sales and devising better strategies moving forward.
Personal engagement
The app can help sellers identify and nurture relationships with the right buyers through better connections. Its unified processes and data can be linked with LinkedIn Sales Navigator, allowing you to get the most value from your Dynamics 365 for Sales.
Related article: How Business Central can help improve your CRM
Seamless sales integration between LinkedIn and Dynamics 365 gives sellers valuable insights needed to build trust and easily manage relationships at scale. The app also provides interactive organizational charts so you can keep track of the contacts of your accounts. Lastly, you can tailor your content to allow your sales team to collaborate and personalize sales documents however they see fit.
Seamless tools
Seamless tools let users spend less time jumping around multiple applications to input data and draw information. And when you combine their functions with a sales force automation feature, you can focus on conducting business while Business Central does the rest.
Related article: What makes Dynamics 365 Business Central the best ERP solution?
The app helps to increase user adoption, minimize training, and guide sellers to optimal outcomes, thanks to its intelligent features that use rich, context-sensitive assistance, and an event-driven sales process. Execution of sales strategies is also further optimized with an end-to-end, immersive sales experience that supports work on the go, even when internet connectivity is scarce.
AI-driven insights
The app features embedded artificial intelligence (AI) that can generate deep insights, so that your field sellers and inside sales reps are equipped with vital information to develop better strategies. The AI even rates your leads so that you know at a glance which ones are likely to lead to a sale and which ones need a little more push.
Related article: How Business Central helps you analyze data efficiently
South Florida's tech landscape is evolving and improving, and WhiteOwl is in the thick of things with its best-in-class, industry-specific technology solutions for SMBs. Don't get left behind. Schedule your FREE consultation today.
Other articles that you might find interesting: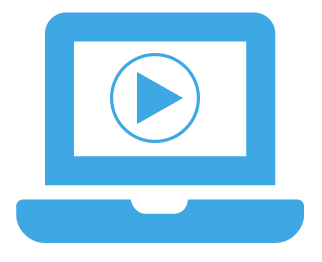 Get a Free Live Business Central Demo Now
With Business Central you can manage forecasts, meet customer demands faster, bring agility and efficiency, and increase your bottom line!