You've done your research and decided to invest in an enterprise resource planning (ERP) solution. Now you need to decide which of the many options makes the most sense for your needs. If you Google "Best ERP solution," Microsoft's Dynamics software is showcased in each of the top five results. So it seems like an industry favorite, but...why?
The software giant has been releasing cutting-edge and reliable ERP solutions since 2001, when it released the first versions of Dynamics GP and NAV. Those solutions are still foundational to many multinational companies today, but their cloud readiness is limited.
In late 2016, after years of clamoring from users, Microsoft finally released a small-business-friendly ERP solution accessible in the cloud: Dynamics 365 Business Central. It's built atop all the programming and features that make NAV and GP great, with the added functionality of anywhere, anytime connectivity. Here's what that means for you.
Lower costs
Without a cloud-ready ERP solution, you'll be forced to purchase on-site server hardware to process thousands of incoming and outgoing requests. You'll also need software installed and licensed on your server as well as on every employee's computer that interacts with the server. By the time everything is up and running, you would have already invested tens of thousands of dollars.
There's no need for any of that with Dynamics 365 Business Central. You choose the features you need, create your user list, and all the hardware issues are taken care of in Microsoft's data center. Your users will log into the app via a web browser, so you don't need to worry about licenses or where the software is installed. You can start within a couple hours of reading this article for as little as $8 per user per month.
Flexibility and agility
Currently, Business Central is cloud-ready but not cloud-only. You still have the option to run part of your Business Central solution on in-office servers, which is invaluable if you're transitioning from NAV or GP. Customizability is essential to ERP success, and Dynamics 365 offers this beyond IT configurations.
A cloud delivery model means you pay per user, per month. If you reduce your user count, your solution is cheaper. Contrast that with the alternative, which requires you spend hundreds of dollars for a single software license. There's no way to recoup the losses from an unused software license.
Microsoft integrations
Now that Dynamics can be hosted in the cloud, it integrates with other Microsoft services seamlessly. Office 365, PowerApps, Flow, and Power BI can all sync information to Business Central without any custom-built solutions, the functionality is built right into the app.
For example, Outlook and Dynamics 365 now enjoy a two-way sync. That means anytime a contact's information is updated in one platform, it is automatically reflected in the other. Up-to-the-minute information breaks down company silos and streamlines team collaboration.
Machine learning
Microsoft has invested millions of dollars in analytics and forecasting solutions. Some of the fruits of that research such as the design and layout suggestions PowerPoint makes based on millions of other presentations. In Business Central, machine learning is tied to financial benefits and forecasting.
Dynamics NAV had limited forecasting features compared to Business Central simply because company data was stored on site rather than in the cloud. Since your data will be stored in a Microsoft data center, it will be directly connected to the software giant's unrivaled analytics solutions. You'll get forecasts and recommendations that combine your data with millions of dollars in artificial intelligence research.
Upgrading to Dynamics 365 Business central
Transitioning from an on-premises or a non-Microsoft ERP solution to Business Central requires significant forethought and planning. We put together a helpful five-step guide, but any business with 25 or more employees will need outside help.
WhiteOwl specializes in tailoring ERP solutions for South Florida organizations that work in healthcare, professional services, and software development. We've been designing enterprise resource planning, customer relationship management, and document management systems since 1997, and Dynamics 365 Business Central is one of the best releases we've ever seen from Microsoft. Contact us today about how we can make it work for you.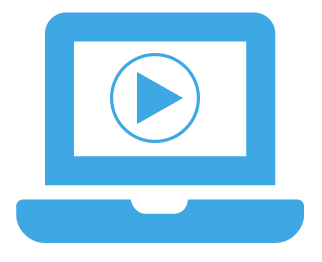 Get a Free Live Business Central Demo Now
With Business Central you can manage forecasts, meet customer demands faster, bring agility and efficiency, and increase your bottom line!