The Chart of Accounts (COA) on Business Central (BC) is where your company's general ledger (G/L) accounts are set up and where all the financial results of your business's transactions are posted. In many ways, it's like a main financial master record, which is why it's always a good idea to set it up simply and coherently. This way, you can make sure your financial records are easy to understand and your business stays compliant with financial recording rules.
Setup
Properly setting up your Chart of Accounts (COA) is critical because it defines how you post data. Start off your Business Central experience on the General Ledger Setup page, where you can specify how the system handles certain accounting issues such as invoice rounding details, address formats, and financial reporting formats. Also, make sure to properly define general business and general product posting group combinations before you input any transactions.
Correctly setting up your COA will help you generate correct reports as well as allow you to manage your income statement, general ledger, and posting groups. Take the time to go through each account setup because the system will prevent certain changes if it detects conflicts and discrepancies.
Posting groups
You can use posting groups to cluster certain entities together. These help map customers, vendors, items, resources, and transactions to the correct ledger accounts. Posting groups will help you save time and avoid posting mistakes.
Posting groups fall under three broad umbrellas General Posting Groups, Specific Posting Groups, and Tax Posting Groups. Under General Posting Groups, you can define who you sell to and purchase from, as well as the specific items you sell and buy. Under Specific Posting Groups, you can define accounts to be used for accounts receivable (AR) transactions, as well as where to post transactions for payables, service charges, and payment discounts. Lastly, under Tax Posting Groups, you can determine how to calculate sales tax for customers and vendors, as well as combine business tax posting groups as needed.
Account categories
Customize your financial statement structure by mapping general ledger accounts with the needed account categories. You can do this via the G/L Account Categories page. Create a category group by indenting your chosen subcategories under a line on the page — for example, you can indent "Petty cash" and "Checking" entries under the "Cash" line, so that you can clearly see amount breakdowns at a glance. The system will also automatically make the necessary computations for you (such as the total value of the "Cash" line as per the total amounts of its subcategories).
Download our free eBook!
If QuickBooks no longer meets your business needs, then it may be time to move to a modern and cloud-based accounting solution. Read our free eBook, Outgrowing Quickbooks: When is it time to try new accounting software and find out what's best for your business.
Managing bank accounts
Crucial to properly maintaining your enterprise resource planning software's (ERP) COA is the regular reconciliation of your bank ledger entries on Dynamics 365 Business Central with the related bank transactions. You can easily do this on the Payment Reconciliation Journal page as a part of processing the payments represented on your bank statement. You can also choose to do this separately from the payment processing step through the Bank Acc. Reconciliation page.
Before using these features, however, make sure that you properly set up your bank accounts on Business Central. You can do this by setting each bank account as a bank account card after setting up electronic services to import your bank statement and export payment files.
Deleting G/L accounts
You can easily delete G/L accounts but before doing so, make sure that the following conditions are met:
The account balance must be zero.
The Allow G/L Acc. Deletion Before field should have been set to active on the General Ledger Setup page.
The account should not have ledger entries on or after the date the Allow G/L Acc. Deletion Before field was set to active.
The account should not be attached to any posting groups or used in any posting setups.
Maximize your Dynamics 365 Business Central experience by working with ERP experts such as WhiteOwl. We'll provide you with a thorough evaluation process for a truly customized ERP implementation that meets your business needs. Contact us today for a LIVE DEMO!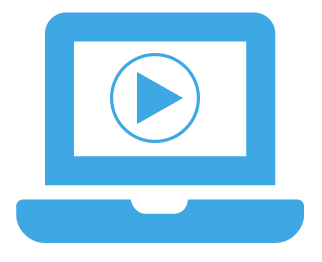 Get a Free Live Business Central Demo Now
With Business Central you can manage forecasts, meet customer demands faster, bring agility and efficiency, and increase your bottom line!