Providing consistent and reliable customer service ensures your business keeps its customers loyal and satisfied. However, complex services also mean complex management, and without a coherent, easy-to-configure tool, your business may find itself struggling with tracking and managing service actions, which is an inefficient way of utilizing your resources.
This is one of the most compelling reasons why managed IT services providers offer Microsoft's Dynamics 365 Business Central software on top of its IT services. Business Central allows you to work alongside with your IT provider in an efficient and intuitive manner. This way, you can stay on top of all your business and service information while ensuring your IT services are working to its full capacity.
Benefits
Business Central is an effective tool for running a customer service program as it allows users to schedule service calls, set up orders, track inventories, assign service personnel based on required parameters, and provide service estimates and invoices, all from a single, consolidated application.
WhiteOwl's Microsoft Dynamics 365 Business Central for Customer Service offering is designed to provide managers and business owners with a comprehensive overview of service issues, so they can provide solutions to customers in a timely manner. With D365 Business Central, lets you gather valuable feedback through surveys, forums, and social interactions. It also empowers your employees to identify problem sources and personalized solutions in a proactive manner, elevating the customer experience for your clientele and boosting your business and your brand.
Features
Good project management = good service execution
Business Central for Customer Service allows users to create, manage, and track customer projects with timesheets, advanced job costing, and reporting capabilities. These tools are used to keep everything in order and within easy reach, so that customer service response times are streamlined to the fullest.
The application also provides businesses a thorough overview of inventories and their supply chain, ensuring your customer service representatives have all the information at their fingertips to appropriately inform customers of status, projected outcomes, schedules, and prospective costs. With Business Central, you can be assured that all the information you need in fulfilling your commitments is available for strategic use always.
Smart service features improve customer satisfaction
The app's tools also provide your agents several ways of maintaining good professional relationships with your customers. Business Central allows them to anticipate customer needs so they can proactively offer solutions. It also provides channels for direct and indirect customer feedback, and provides reports to let you know how each customer prefers to be handled. The app is designed to provide you with all the business metrics you need while empowering your customers to be active cogs in the service partnership.
On top of the customer-oriented features, Business Central also protects all data and supports General Data Protection Regulation (GDPR) compliance with its built-in privacy-by-design and privacy-by-default methodologies. It also lets you take advantage of the cloud's capabilities to the fullest — imagine, the flexibility of working wherever you are, with all the tools you can possibly need, and with ample encryption and security to boot! That's powerful solutions provision for you.
We like to let our work do the talking — reach out to us for a quote today! We'll show you what it means to run a business the WhiteOwl way.
There is no beating smart business, and to build a smart business, one must consider tools and techniques that can help the company work smarter, not harder. Dynamics 365 is a power-packed example, which is why many businesses continue to rely on it.
Read our comprehensive blog to learn Everything you need to know about Microsoft Dynamics 365 Business Central and see what it can do for you.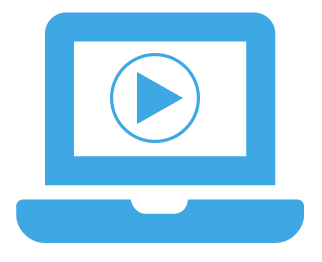 Get a Free Live Business Central Demo Now
With Business Central you can manage forecasts, meet customer demands faster, bring agility and efficiency, and increase your bottom line!