As tech companies scramble for market lead, businesses are left with a bigger and better selection of products, and that includes ERP solutions. One of them may have further elevated the Microsoft brand to unreachable heights: the Dynamics 365 Business Central.
Since its introduction early this year, Business Central has helped countless companies streamline their operations and reduce operational costs. Let's take a closer look at the qualities that make this robust ERP solution a top choice for many businesses.
Customizability
Business Central comes with all the productivity tools necessary for enterprises in general, and at the same time, allows adding custom features that meet their specific needs. Businesses in South Florida, for instance, love the fact that it enables them to start with the tools they need and scale as they progress, depending on their industry and the roles and processes that their business requires.
For example, Business Central allows your company to add unlimited dimensions to any ledger for a more advanced analysis. You can extend its functionality by leveraging pre-built apps that are available through AppSource.
Unlike other ERPs, Business Central is built on a single platform, which makes for seamless software upgrades. This ease of transition saves companies valuable time and money without the risk of losing valuable data.
Flexibility
Through cloud technology, Business Central allows enterprises to store information in one location without the use of a server or database. This makes data more accessible and gives businesses control over how they store information regarding their business, suppliers, and customers. And because it's easily scalable, Business Central is particularly suitable for small- and medium-sized businesses that want to pay only for resources they actually need.
Familiarity
Organizations don't have to worry about enduring a lengthy learning curve, because with Business Central, employees use tools they're already familiar with. It is integrated with Office tools, so they can look forward to a quick adoption, which means anyone can create quotes, process orders, and generate invoices, all within Outlook.
Compliance
Companies with a presence outside their home state or country must abide by the laws where they operate and adapt the software they use accordingly. This is not a problem with Business Central, as it lets businesses adjust the settings so their data is gathered and stored in ways that conform to local regulations. At the same time, it makes reporting in other languages and currencies easier, effectively reducing any confusion when conducting business in other locations. This makes Business Central the top choice for growth-minded business owners.
Connectivity
Thanks to its built-in intelligence apps, Business Central allows organizations to gather, store, and share data within the organization and to suppliers and customers. Having all these information managed in one central location affords organizations with actionable insights on the health of their business regardless of the device they use. For example, field sales representatives can access customer data without switching from one app to another.
Business Central also helps decision makers identify and address issues without relying on other staff to collect reports from different departments at separate times. Customer requests and financial performance reports, for example, can be tracked through Power BI dashboards embedded into Business Central.
Affordability
Unlike other ERP solutions that use complex payment methods, Business Central employs the pay-as-you-go model, meaning you only pay for what you use. Such practicality is one of the reasons it is the ERP solution of choice for numerous businesses not just in South Florida but all over the world. What's more, you don't have to pay extra for future upgrades because they come with the package!
Ramp up efficiency and productivity with Microsoft Dynamics 365 Business Central's superior functionality. Contact us today!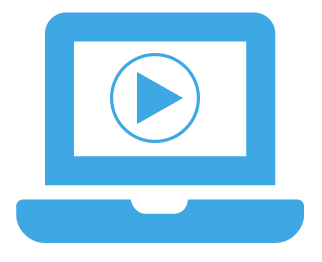 Get a Free Live Business Central Demo Now
With Business Central you can manage forecasts, meet customer demands faster, bring agility and efficiency, and increase your bottom line!