Many businesses are wary of adopting an enterprise resource planning (ERP) system for their organization. This is because many publicly available surveys show that almost half of ground-up ERP implementation projects fail. For small- and medium-sized businesses (SMBs), that's a risk they aren't willing to take.
For these companies, the implementation of ERP software is something new, considering that SMBs do not have the experience and resources to deal with complex IT projects. Inexperience on its own becomes an obstacle, but the problem is aggravated by other issues such as unreliable business solutions partners, misinformation, and poor strategy.
The fact is ERP implementations fail not because of poor software, but because of poor planning and deployment. What many online reports highlight are implementation projects that aren't thoroughly planned, as well as those that fail to stay within the realm of reality.
The bottom line is, preparation is key. Knowing what to prepare for is half the battle. Here are some key points to consider if you want your ERP implementation to succeed.
Weak communications
Weak communications lead to inaccurate estimates, and inaccurate estimates about your company's wants and needs will surely set up your business solutions partner for failure. On the other hand, inaccurate information from your business solutions partner and/or software vendor will leave your business in a bit of a bind.
Before you start any actual software integration, make sure you conduct a thorough audit of your system and assets. Next, lay out your goals, needs, and desires so that you can align them with your hardware and other assets. ERPs are supposed to be solutions. This means that the onus is on you to provide accurate information to solve many problems without becoming one. Without this kind of mutual communication between you and your business solutions partner, don't expect to succeed.
Throughout the entire planning and implementation process, make sure that your organization and its partners communication with each other. This is crucial to strengthen your connections. Maximize organizational communication systems such as company newsletters and memos, document everything, and be transparent about the whole process.
Delays
Delays are a broad issue, as these are more of a symptom than an actual cause. Pay attention to how your business behaves in the face of ERP planning and implementation — delays should let you know that there are other latent issues at hand. For instance, this usually happens in businesses that still run on legacy IT systems and those with indecisive leadership. Poor planning and poor communications are also common culprits.
While delays are almost inevitable even in the smoothest system integrations, the deployment of your ERP shouldn't be at the mercy of variables that can be controlled.
A good way to kill delays is by being transparent and setting realistic goals. Being transparent with your business solutions provider will give you accurate feedback, which means you'll spend less time running around like a headless chicken. Setting realistic goals will also ensure that every stage of your implementation is doable — from a budget, time frame, and skill standpoint.
Changes in scope
This is where decisive leadership comes in. ERP implementation isn't a decision one makes out of the blue — nobody wakes up in the morning and just randomly says, "I should get a new ERP." Obviously, changes in an ERP implementation plan should not be as abrupt.
The key factor here is that your business's leadership should know what they're doing to begin with. Remember that no amount of decisiveness will make up for lack of planning and strategic implementation. Take your ERP implementation seriously by considering all possible outcomes and by never jumping the gun.
Obviously, the success or failure of an ERP deployment is not dictated by any one of these factors alone. As with all things in life, success and failure result from a combination of factors including those listed above. The bottom line is this: Find a reliable business solutions partner, preferably one that can guide you every step of the way. Choose a trustworthy IT provider and things can never go wrong.
WhiteOwl is synonymous with top-notch cloud-based solutions— any Miami SMB will tell you so. We proudly lead SMBs into the world of modern digital business with our plethora of services such as Managed Services, Microsoft Enterprise Solutions, and ERP and CRM implementations. Join the club! Give us a call to learn more.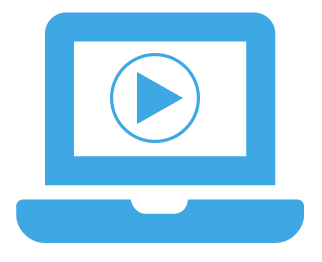 Get a Free Live Business Central Demo Now
With Business Central you can manage forecasts, meet customer demands faster, bring agility and efficiency, and increase your bottom line!