Dynamics GP has proven to be a convenient and reliable enterprise resource planning (ERP) software, which is why many businesses are hesitant to upgrade. But just because it is comfortable doesn't mean there isn't a more user-friendly ERP. And, just because it has been reliable; doesn't mean a more dependable and efficient ERP isn't out there.
In an industry as volatile as tech and enterprise management, resisting to upgrade, is tantamount to being left behind. This is why many industry experts continue to underline the benefits of a cloud-based solution.
When it comes to cloud-based ERPs, Dynamics 365 Business Central is a top choice. It is more secure, more powerful, and more reliable than; its predecessor (Dynamics GP). It will take your business to the next level of data-driven resource management and planning. Here are some advantages of migrating to Business Central.
Improved user experience
Business Central is a more modern and ergonomically designed version of Dynamics GP, and it lets users take advantage of enhanced dashboards and other intelligent features. It is more powerful and better designed than GP, making integration, training, and day-to-day use a breeze.
Furthermore, Business Central is powered by Microsoft's Intelligent Cloud, meaning your business can enjoy AI-powered processing options that aren't available on GP.
Reduced infrastructure issues
Business Central is a hosted service on the cloud, which means you won't need to run your own ERP-exclusive server partition anymore. This translates to reduced server maintenance by IT infrastructure staff, and removes the need for ERP maintenance specialists on your payroll. Less of the technical stuff equals more resources for your line of business.
The platform's delivery system is via a web browser, resulting in a lighter processing load compared to a standalone application. You'll also require minimal installation and setup, and its flexibility makes it friendlier to bring-your-own-device (BYOD) workers.
Improved update scheduling
Microsoft provides regular major updates for both GP and Business Central every six months or so, but for businesses that require stricter change management requirements, Business Central comes with sandboxing options that can be used to facilitate testing and upgrade patching on top of the regular ones from Microsoft.
This is an important feature that allows the ERP to be adaptable to the specific needs of a wide variety of industries. With Business Central, you can be assured that your ERP will be customizable to your business's every need.
More integration options
Business Central is coded to run as a tenant application under the Office 365 umbrella — this means that its layout and its input features are native to the O365 family of applications, making for tighter integration with Microsoft Office products that your organization already uses. For instance, you'll be able to run automated email services, Outlook Add-ins, and Excel Add-ins on your Business Central platform, eliminating the need for multiple apps running on one window.
Aside from the O365 umbrella of applications, you'll find that Business Central has easy integration features with Microsoft Power BI to increase your dashboarding and improve your report visualizations, and Flow to improve your workflow, notifications, and system integrations.
Mobile connectivity
Unlike Dynamics GP, Business Central allows for mobile connectivity via mobile apps for both iOS and Android operating systems. This means more opportunities for users to work on devices that are comfortable and familiar to them. Also, it's a great way for SMBs to leverage BYOD setups for their workers, as this means less expenditure on hardware and reduced risk of company asset loss.
With WhiteOwl, you get a technology partner with over 20 years of experience as an ERP provider. Transform your business today with South Florida's leading cloud experts. Contact us to schedule a discovery session.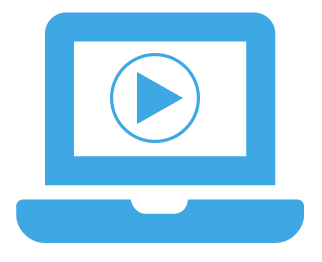 Get a Free Live Business Central Demo Now
With Business Central you can manage forecasts, meet customer demands faster, bring agility and efficiency, and increase your bottom line!