Too often, businesses stick to their existing resource management systems out of habit and to avoid the perceived hassles and costs of upgrades. What many managers don't realize is that they may be wasting resources and earning potential by not shifting to a newer and better enterprise resource planning (ERP) system. Even worse, delays and system losses caused by legacy systems can quietly push a business further and further behind the competition.
Modern ERPs can bring your business into the 21st century by making them more efficient and more powerful. With the popular ERPs of today, you'll be able to break old (bad) habits, transform your business, and discover opportunities for your enterprise.
Check out the following top motivations that convince companies to shift to a new ERP:
To enhance business performance
ERP software facilitate company-wide integrated information systems that provide total coverage — from customer interaction, accounting, production, sales to distribution and everything in between.
Compared to legacy systems, ERP solutions make business processes quicker and more efficient. Reputable ERPs, such as Business Central, improve business processes by cutting information transfer times and by shrinking the gaps between departments and other stakeholders. Furthermore, they improve visibility on productivity enhancement, customer service, cash management, inventory, quality control, and delivery.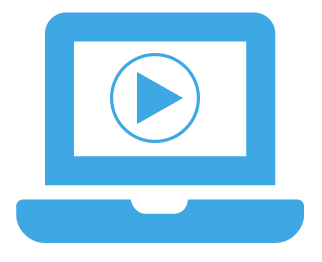 Get a Free Live Business Central Demo Now
With Business Central you can manage forecasts, meet customer demands faster, bring agility and efficiency, and increase your bottom line!
To gain better insights
Better insight translates to smarter strategic positioning and better decision-making. ERPs facilitate improved insight, particularly in terms of data collection, reporting, analysis, and budgeting.
A 2010 study published in the International Journal of Economics and Management Engineering found that the quality of information gathered for purposes of strategic and operational planning is higher compared to information gathered from legacy systems. Also, ERP users report higher ratings for perceived flexibility, ease of use, and perceived efficiency of their system compared to non-ERP users.
To improve the accounting process
ERPs improve the quality of information that flows through an organization, which helps paint a clearer picture of how and where the company's money tend to flow. This is a benefit of improvements in operational visibility and insight.
Essentially, ERPs prevent any resources from "disappearing" by keeping track of them every step of the way. For example, ERPs can automatically adjust the valuation of company assets at periodic points of depreciation, so that current values are always reflected accurately. Powerful ERPs even integrate live external information such as exchange and interest rates so that users can see at a glance the true costs they may have to prepare for.
To scale the company for growth
An SMB should have a resource management system that is cost-justifiable whether operations need to throttle down or to take advantage of growth opportunities at a rapid pace. And, Business Central, is ideal for SMBs looking to scale their business.
Businesses that aren't agile can face large technology costs if business slows down; inversely, they can be caught unprepared should a juicy growth opportunity comes along.
To replace old legacy systems
Lastly, the most compelling reason to migrate to a new ERP is to escape the burdens of legacy systems. Legacy systems tend to be a patchwork of several pieces of software, often bought from different manufacturers. This makes for a system built with ill-fitting parts, which makes it prone to security and functionality gaps on the outset. This is exacerbated by the fact that legacy systems are typically on the tail end of their software life, which results in discontinued support and big security issues.
Download our free eBook!
If QuickBooks no longer meets your business needs, then it may be time to move to a modern and cloud-based accounting solution. Read our free eBook, Outgrowing Quickbooks: When is it time to try new accounting software and find out what's best for your business.
With the help of a reputable ERP consultant company, you can migrate to a new ERP system and ensure that your business' data and processes meet your business needs.
ERPs are great but having a trusty-worthy and industry-leading ERP solutions partner to help with your implementations is even better. If you choose WhiteOwl to implement an ERP, such as Business Central, we'll make sure you get the best value and expertise for your money. Make your investments work for you. Schedule your WhiteOwl demo today.