Microsoft hit a homerun when they released Dynamics 365 Business Central earlier this year. This all-in-one, cloud-hosted business solution continues to be the choice enterprise resource planning (ERP) system for countless businesses around the world. If you're still on the fence about implementing this robust ERP, read along.
It's simplified
Business Central is quick to deploy and easy to configure. There are no servers and workstations to revamp or internal networks to modernize as with traditional ERPs. The learning curve will also be short since Business Central uses tools your employees are familiar with, including Outlook, Word, and Excel.
It connects your business
Business Central provides a holistic view of your business by integrating your financials, sales, logistics, and operations. That means your employees don't need to waste time switching between apps to access data in separate databases.
By integrating and centralizing data from every segment of your business, you get real-time insights into your business, allowing you to make smarter decisions that increase efficiency. Such integrations also allow you to automate interdepartmental workflows and eliminate monotonous tasks that slow down your business.
It's safe and secure
Business Central's advanced encryption features enable you to manage, store, and transmit company data securely. It keeps all your data safe while helping you stay compliant with industry regulations. Additionally, you can set access restrictions for each file based on employee roles and departments to minimize the risk of data breaches.
It's customizable
You can mold Business Central to meet your unique systems and processes. With the right vendor, you should be able to leverage industry-specific knowledge to create customized solutions that simplify your operations. Business owners in South Florida can contact WhiteOwl for modern ERP solutions tailor-fit to their industry.
It grows with your business
When your processes become more complex and your customers expect more, scalability comes into play. Business Central can scale to keep up with your growing needs (increasing transaction volumes, additional users, etc.) as much as it can be tailored to fit your current structure. It provides access to industry-specific apps — from AppSource and third-party solutions — so you can extend its functionality with less disruption.
It's cost-effective
Business Central saves your organization money and offers long-term value in many ways. For one, you only pay for what you use, so you never have to worry about unpredictable software expenses. What's more, the fixed monthly license fee gives you the latest product upgrades, apps, and security patches from Microsoft.
Once Business Central is deployed, you can use it instantly. The platform's familiar look and feel makes it easy to learn, so you can cross out training expenses off your budget.
Finally, you reduce costs associated with having disorganized workflows, redundant tasks, mismanaged financials, etc. For example, Business Central makes it easy to manage your inventory levels, so you can avoid extra spending on unnecessary stock.
It's backed by Microsoft
With Business Central, your path to automation is powered by Microsoft, so you take full advantage of its massive investments in AI and machine learning. You leverage not just Dynamics 365 apps but also Office 365, PowerApps, Power BI, Microsoft Flow, an extended integration with Outlook, plus the constant updates.
Rolling out a new ERP entails some serious decision-making. Let the experts at WhiteOwl help you decide what is best for your particular business. Contact us today.
There is no beating smart business, and to build a smart business, one must consider tools and techniques that can help the company work smarter, not harder. Dynamics 365 is a power-packed example, which is why many businesses continue to rely on it.
Read our comprehensive blog to learn Everything you need to know about Microsoft Dynamics 365 Business Central and see what it can do for you.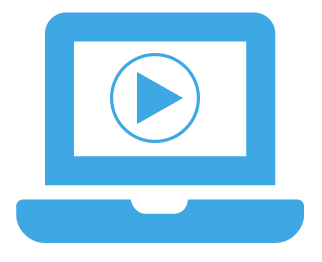 Get a Free Live Business Central Demo Now
With Business Central you can manage forecasts, meet customer demands faster, bring agility and efficiency, and increase your bottom line!