Enterprise resource planning (ERP) apps are a common business tool nowadays, as more and more companies are discovering that this tool gives them a competitive edge. Many businesses still make use of a traditional on-premises ERP, until they realize they need to access data on the road or that purchasing and hosting another server is too expensive to do.
Thankfully, Cloud-based ERP systems provide the same capabilities as on-premises ERPs, plus other great features that may be very difficult to ignore. Here are five reasons why you should consider upgrading to a cloud-based ERP.
It improves your productivity
ERPs already give your employees organized access to business data such as sales orders, stock control, customer relationships, and accounts while at their desks, but cloud-based ERPs will also give your employees the flexibility to access the same data even if they're out in the field or simply working on the go.
Cloud-based ERPs are portable in the sense that they can be accessed anytime, anywhere. All you need is an internet connection and a company-vetted mobile device or laptop and you're good to go. This feature is great for companies that allow employees to use their personal devices for official work (bring-your-own-device or BYOD system) or for those whose employees need to be away from their workstations for any given reason.
It reduces your costs
Any business owner will tell you that ERPs can be quite an investment leap, and that it is a common reason why many businesses have held out on getting one until it had become a true necessity. On-site ERPs require hardware, overhead, software, and manpower; in contrast, cloud-based ERPs can often work on your existing hardware, and do not incur additional overhead and manpower costs.
Cloud-based ERPs are easily scalable, unlike on-site-only ERPs. Given cloud-based ERPs' subscription-style payment model, you spend only on services you need, and only for however long you need them. You won't get stuck with expensive hardware and idle software should you decide to slow down your business, and you won't be forced to buy additional hardware and software should your needs surpass your current capacity.
It improves security
Modern business is always in transit. Spotting someone working on their laptop on the train home or someone calling their clients while out at lunch isn't a rare thing anymore; people work on the go, and many companies are discovering that this does not hurt productivity at all.
With on-site-only ERP, you are responsible for protecting your data from hackers and breaches. If you're not savvy with data security, then your data is vulnerable to theft and loss. Lost data is no joke: losing your clients' data will likely hurt your reputation and your profitability, in many cases beyond recourse.
With cloud-based ERPs, you can be assured that your data has a more robust protection framework, even if it has better flexibility and access. This is because MSPs that provide cloud-based ERP services also provide cybersecurity coverage and 24/7 support response on top of their ERP service. This is true value for money.
It raises the standards of service
Cloud-based ERPs have two features that set them apart from on-site-only ERPs: automation tools and 24/7 support access.
With automation, your ERP does all the heavy work for you. No more manual inputs succeeding processes, no more painstaking collation and analysis of relevant data. All data is churned out as transactions occur, so that each transaction stays uniform and standardized, and you get an accurate snapshot of the business's operations at any given time.
It leaves you with more time and resources
Shifting the burden of IT management away from you to a smart ERP solution, will allow you to focus on your business goals and objectives.
It will also free up manpower and budgets that would have otherwise been spent on less efficient solutions.
WhiteOwl is among Florida's best ERP, CRM, and cloud technology providers, and is known as one of the top Value Added Resellers and Computer Network and System Integrators in America. With us, your data and systems are in excellent hands. Be a part of the growing family. Call today to schedule your strategy session!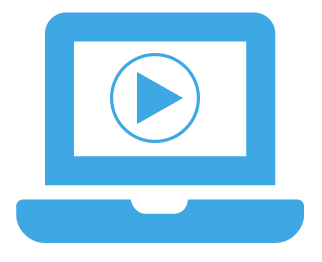 Get a Free Live Business Central Demo Now
With Business Central you can manage forecasts, meet customer demands faster, bring agility and efficiency, and increase your bottom line!