Luis Alberto Tribin joins WhiteOwl as Business Development Director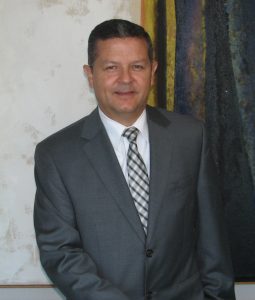 MIAMI (December 9, 2016) – Luis Alberto Tribin has joined WhiteOwl, the technology affiliate of nationally recognized public accounting firm MBAF, as a business development director. The announcement was made by Stuart Rosenberg, principal at MBAF and President of WhiteOwl.
Tribin is an IT executive with over 22 years of experience in the field of business applications and consulting services. Tribin will undoubtedly bring an added level of expertise to the director of business development role, focusing on helping clients with their Cloud and Productivity initiatives. His passion for serving and adding value will allow WhiteOwl to identify business solutions that can help organizations become more agile in a world where the only constant is change. Before joining WhiteOwl, Tribin served in several positions at top software companies such as JD Edwards, PeopleSoft, Oracle, and most recently as Dynamics CRM Sales Professional for Microsoft Corporation.
"Tribin's extensive experience in the software industry and his ability to establish long term relationships with customers and partners as a trusted technology adviser will make him a valuable asset to both WhiteOwl and our customers," said Rosenberg. He will focus on taking WhiteOwl to the next level so that it can become the best services provider in South Florida in this cloud-first, mobile-first world.
Tribin holds a systems engineer bachelor's degree from Universidad Piloto de Colombia. He has completed additional studies and certifications on business strategy and financial acumen at INSEAD as well as several sales certifications.
About WhiteOwl
WhiteOwl provides business process consulting services leveraging Enterprise Resource Planning (ERP), Customer Relationship Management (CRM) and managed services. Headquartered in Miami, Florida, WhiteOwl is a Microsoft, Intacct, and Blackbaud partner providing a solid foundation of experience to over 1,000 clients nationwide. WhiteOwl is also the developer of PaperSave®, a document management, workflow and transaction automation solution. WhiteOwl is the technology affiliate of MBAF, one of the nation's top certified public accounting and consulting firms.
About MBAF
MBAF is ranked nationally as a Top 40 accounting and advisory firm by Accounting Today, and named one of the 2015 Top Five Best of the Best firms in the country by INSIDE Public Accounting, chosen for demonstrating long-term consistency and exceptional performance, regardless of outside factors. MBAF has more than 500 highly qualified principals and employees that serve domestic and international clients across a broad range of industries and practices in more than 44 countries and all 50 states. Its offices are located in the U.S. in Baltimore, Boca Raton, Boulder, Coral Gables, Fort Lauderdale, Las Vegas, Miami, Naples, New York, Orlando, Palm Beach, and Valhalla (Westchester, NY), as well as India.
Download the PDF from the South Florida Business Journal
Download the PDF from the Sun Sentinel