WhiteOwl on the List of Top 100 VARs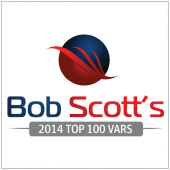 Miami, FL, September 9, 2014 –
WhiteOwl
, a technology solutions provider focused on ERP, CRM and Managed Services, has been named to
Bob Scott's Insights
' Top 100 VARs for 2014. Organizations on Bob Scott's list specialize in the sale and deployment of Enterprise Resource Planning (ERP) and accounting software. Rankings are based on revenue generated by each reseller. Bob Scott has been informing the mid-market financial software community through his newsletter,
Bob Scott's Insights
newsletter. Scott also wrote for
Accounting Today's
and
Accounting Technology.
About WhiteOwl
WhiteOwl (www.gowhiteowl.com) provides Business Process Consulting services while designing and implementing Enterprise Resource Planning (ERP), Customer Relationship Management (CRM) and Managed Services. Headquartered in Miami, Florida, WhiteOwl is a Microsoft, Intacct, and Blackbaud partner providing a solid foundation of experience to over 1,000 clients nationwide. WhiteOwl is also the developer of PaperSave, a document management and workflow solution. WhiteOwl is an affiliate of Morrison, Brown, Argiz and Farra (MBAF), one of the nation's Top 40 certified public accounting firms. For more information, contact www.gowhiteowl.com.
Media Contact:
Vicky Durkin
Senior Marketing Manager
[email protected]
www.gowhiteowl.com